Bill Smeltzer
Chief Technology Officer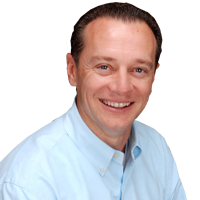 Bill Smeltzer is the Chief Technology Officer at Focus Technology Solutions. With over twenty-five years of experience in the technology industry, Mr. Smeltzer is recognized as a thought leader and trusted advisor to clients. Mr. Smeltzer and his team have strong expertise in identifying and evaluating emerging technologies. He has extensive knowledge in all aspects of IT solutions, with expertise in infrastructure, data centers, cloud and security. Mr. Smeltzer is very hands-on and works side-by-side with the Focus Technology team to design innovative technology solutions. Mr. Smeltzer brings a deep understanding of Storage and Virtualization solution strengths and extensive knowledge of competitive landscapes; helping customers translate their business objectives into a set of clearly articulated technology needs.
He is regularly featured as an industry expert on CRN. Here is an example of recent articles he was featured in:
Bill continues to oversee Focus Technology and its growth strategy.