Darren Braz
Help Desk Engineer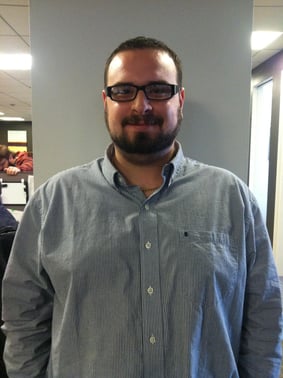 Darren joined the NSK team in March 2016, quickly finding himself right at home among our other Help Desk professionals.
Working in the IT field for 4 years now, Darren is bringing a fresh set of ideas as he makes his strides into the professional IT world. Darren works over the phone with clients to help them through any problems they might have and does his best with every ticket to ensure that all of NSK's customers are highly satisfied with the service he and the company provides them.
Darren enjoys "getting out and away from the city" to refresh himself. As much as he loves his work with computers and enjoys playing videogames, he's a firm believer that being outdoors is better than being inside all day.
When Darren isn't dedicating his time to helping NSK's customers in any way he can, he enjoys comic book movies, playing video games, and going on road trips.