Eric Persson
Senior IT Consultant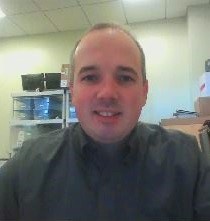 Eric joined the Focus team in November 2015, quickly becoming the supervisor for a team of IT consultants. He deals heavily with account management and IT consulting, working hard to ensure that Focus's field services are the best they can be. Before Focus, Eric worked for seven years at SilverSword as a projects manager and IT consultant.
Previously serving four years in the United States Air Force, Eric has always had an interest in computers. Getting into the technical field officially in the early 1990s, Eric has more than 20 years of professional technical and IT experience. He would constantly be taking apart and rebuilding computers "for fun," enjoying the constant puzzle that each new project gave him.
"How many times do you find a job where you actually get paid to do what you love doing?" Eric posed after describing his position at Focus "I would always be doing this kind of work at home anyway, so to get paid for it is an amazing career."
When Eric isn't working he still enjoys working on computer projects at home and playing with his kids.