Are You Ready
For the Next Attack?
The U.S. Department of Homeland Security says that all employees need to know the signs of a cyber-attack, not just those who work in the IT field. This is increasingly important as more companies move business operations online. The department stresses employees should make passwords complex, beware of phishing emails (opening emails, links and attachments from strangers) and report all suspicious activity to their company's IT department.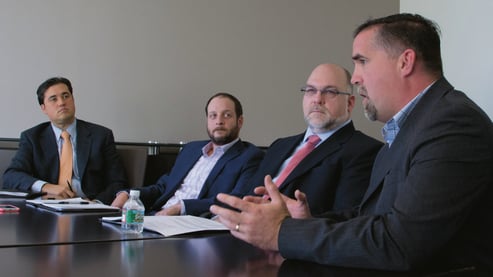 The Boston Business Journal's Table of Experts program provides insights into:
1. How to protect a company from a cyberattack,
2. Why cyber security is important
3. How litigation is part of the new cyber-security landscape.
Get an editied transcript from the program discussion, which included NSK, President Timothy Lasonde; Optiv Director of Cloud Security Enablement John Turner; Avanade Regional Lead Cloud Services and Security Bill Barr, and Attorney in Data Privacy & Security at Foley Hoag Christopher Escobedo Hart.