Jason M.
Senior IT Consultant /Account Management Supervisor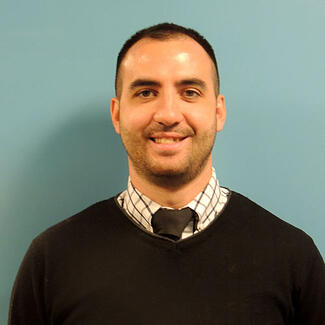 Jason joined the Focus team in September of 2013, working with our group of IT consultants focusing on field services. In 2015 he was promoted to Sr. IT Consultant.
Jason attended Northeastern University, graduating in 2003 and has always had an interest in technology starting at a young age; Jason has always had a drive to learn more in the field.
Jason can be described as being reliable, honest and dependable. Jason describes his position as an IT consultant as monitoring client networks and services, solving client issues as they arise, recommending and implementing futures upgrades and solutions.
Prior to his start at Focus Technology, Jason had 5 years of experience working at Vencom Communications as a VoIP project manager; followed by 3 years at Boston Scientific as a system administrator.
Jason's hobbies include cooking, sports, volunteering; A typical week consists of all of those things. In Jason's spare time, he is involved in 2 basketball leagues in the city, volunteering with Horizons for Homeless Children and Helping Hands for America 2 days a week. When Jason is not devoting his time to those in need he finds the time to cook and goes out for food and drinks with friends. Jason has a special skill for cooking, loves being active with kids, and spending precious time with his family. Jason admits that there really isn't a lot to dislike in his life because he is a genuinely positive person.