Kyle B.
IT Help Desk Engineer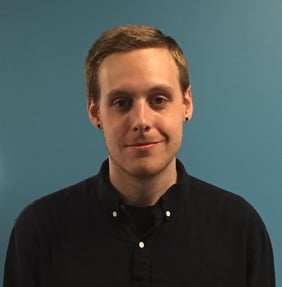 Kyle joined us at Focus Technology in July 2015, he brings a significant level of expertise to the challenging task of managing a client's entire IT network. This entails supporting end users, troubleshooting, setting up new machines and devices, and generally insuring that the network is functioning properly and performing optimally. While he has yet to face any excessively demanding challenges in the application of his new responsibilities, he recognizes that managing IT is not always a perfect process. He expects to face more difficult obstacles in the future but maintains a confidence about his ability to overcome them through diligence and analysis. This inclination towards hard work will likely be an asset for Kyle to bring to the entire Focus community.
Kyle has explained that if he did not pursue IT as a career, he would have instead followed the path of a musician. Nonetheless, Kyle remains interested and involved in music. This is a characteristic that keeps him unique among other IT professionals. Kyle not only enjoys learning about and playing music, but he also follows local artists and attends nearby shows. Consequently, he maintains a reasonable collection of vinyl albums and music tracks. Additionally, Kyle enjoys the video game "Counter-Strike", and he has an aptitude for web development and design. The latter keeps Kyle updated regarding changes in IT web support trends. We are happy to make this addition to our team, and we look forward to continuing to enjoy Kyle's interests and talent.