Marcial Victorino
Field Services Technician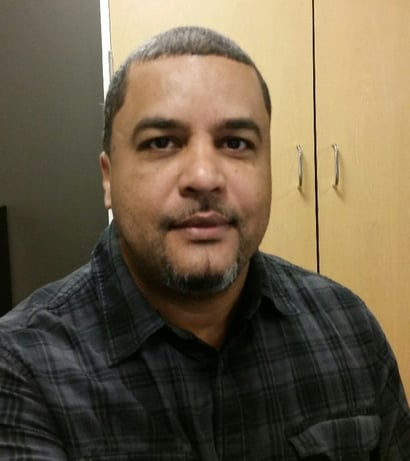 Marcial joined the Focus team in November 2015, working primarily with hardware and software installs, maintenance, and repair. He spends most of his time onsite, making sure that client's networks run properly, monitoring their server status, and dealing with the everyday issues that can occur. Providing technical assistance by phone and remoting to a client's computer are part of Marcial's normal work day. However Marcial admits that he loves, "being challenged and dealing with users directly." Previously working for SilverSword beginning in 2011, Marcial began learning about computers on his own in 2000.
Starting with computer repair training courses done through a corresponding school, moving to get his CompTIA A+(Plus) Certification, and then going on to further his education and continue to learn networking, Marcial has a total of 15 years in the technical field. Marcial claims that "most of my experience is gained on the job."
While Marcial does take his job very seriously, he does maintain the fact that he is "a funny guy" that is always in a good mood and who loves to joke around. When Marcial isn't working he loves to listen to Spanish music from the 1970s-90s to help him relax, camping with his family, and working hard to live a healthy life.