Protect Your Data
and Applications... All the Time.

Did you Know?:
60% of business data is on laptops
60% of small businesses have had a restore failure
29% of businesses thought that their backup was good only to find that they could not restore.
70% of small firms go out of business within a year after a severe data loss
Source: IDC, Data protection in the U.S. SMB Market
You have enough things to worry about for your business. Maintaining uptime shouldn't be one of them. All organizations have business-critical data and applications they need to protect – personal work stored on laptops, business applications running on servers, or infrastructure systems like email and payroll. All of this information is vital to the operation of any business.
If you are a small or medium-sized business (SMB), looking after all this data is a major challenge. You have limited budgets and limited IT resources. Let's face it, sometimes things go wrong. Laptops get stolen. Email servers fail. Someone accidentally deletes a file or, even worse, an entire folder of vital business information. Systems get hacked, files get corrupted, and as we all know, disasters like fires, hurricanes, and floods do happen.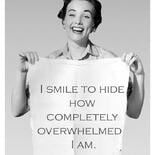 You know that without a means of business continuity, system outages or lost data can halt productivity and incur potentially unrecoverable losses to customer satisfaction, sales, reputation and revenue. When systems fail, you want the peace of mind that your applications and data can be restored quickly and business can continue as usual.
NSK Inc provides that peace of mind, offering an award-winning solution for ensuring that your business data will be available, no matter what happens.
The NSK Pavis Solution: Data Backup, Business Continuity, and Disaster Recovery
NSK delivers the first and only comprehensive platform for backup, business continuity, and disaster recovery that is purpose-built for SMBs, managed as a service, and delivered on an all-HP infrastructure.
The NSK Pavis Solution offers unprecedented simplicity and uptime. Pavis protects your data and applications in multiple ways to ensure you will never suffer a day – or even a few hours – without the information systems you need to run your business.
Pavis Data Backup Services:
Pavis offers a hybrid solution, where your data is stored locally on an onsite appliance for fast backup and restoration and also securely replicated offsite in the cloud.
No hardware to purchase
No software agents to install or manage
Backup and restore for Windows®, Linux, and Mac OSX machines concurrently
Patent-pending reverse incremental technology enables fastest possible restores
Microsoft application aware backups (Exchange, SQL, Active Directory, and Sharepoint)
Image backup and Bare Metal Restore (BMR) of laptops, desktops, and servers
Backup and BMR of virtual servers (VMware, Microsoft Hyper-V, and XenServer)
Anti-corruption technology to ensure health of backups
End user or administrator driven data recovery
Customizable scheduling and retention policies for compliance and archiving
Data Backup, Business Continuity, and Disaster Recovery
Business Continuity Services: In the event of a server outage, you can run servers on the NSK Pavis platform until your new hardware is ready.
Decide the frequency of disk image protection
Failed servers and applications can be running in minutes
Complete server or desktop disk images are restored to different hardware
Failover to the NSK Pavis onsite appliance, or in case of total site failure, failover to a virtual

office in the cloud

Test failover capabilities without impacting production environment
Back-up restored to a replacement server at your convenience
Disaster Recovery Services: Your data is protected in the event of fire, theft, sabotage, hardware failure or natural disaster in our secure, offsite cloud data center.
Data and machine images automatically sent offsite for total protection

Data is AES-256 encrypted in transit and at rest in our SSAE 16 Type II certified U.S. data center

or SAS 70 Type II certified Canadian data center

In the event of a site failure, easily activate Pavis Cloud Failover to virtualize your servers

and work off the cloud

When ready, receive a new, fully replicated NSK Pavis appliance overnight
NSK Pavis: The Power of ONE
One vendor:
Complete control of the technology, roadmap, and support
No complexity of working with third-party licensed products
Rapid innovation and rollout of new features
One platform:
Unified service for backup, business continuity, and disaster recovery
Integrated onsite appliance and secure offsite cloud infrastructure
Managed as a service via monthly subscription
One interface:
Seamless integration across Windows, Linux, and Mac environments
Access from anywhere
No software to install, no agents to manage, and no infrastructure costs
Learn how to better protect your business critical information.
Fill out the form to the right or call 617-303-0480 for more information and resources.