Friday, December 20th, 10am-2pm

Showcase Cinema de Lux Woburn
In the world of Star Wars, the Sith and the Empire are the biggest threats to all that's good and righteous. But in the real world, ransomware is the fastest-growing and most costly malware threat to your organization.
Please join Focus & Barracuda for a fun and informative event on Friday, December 20, 2019, where you'll learn how a robust managed backup and email protection strategy can make it easy to recover from a ransomware attack without missing a beat. Learn the Jedi ways of battling the dark side of Email.
After a 20-minute presentation, we can all leave our real-world worries behind while we enjoy a private screening of the year's most anticipated movie premieres, The Rise of Skywalker! Join us and we'll provide the lunch, popcorn, drinks and reclining seats. Seating is limited; register today to guarantee seating.
Friday, December 20th
10:00 AM - 2:00 PM
Please arrive no later than 10:00AM for check-in.

Showcase Cinemas de Lux Woburn
Middlesex Canal, 25, Woburn, MA 01801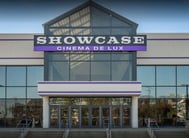 Event Sponsored by