Expanding Our Team


Bluesocket's best of breed, open wireless security and management solutions simplify the complexities of wireless network deployments, enabling mobile enterprises to maximize productivity benefits while reducing the total cost of ownership. Learn more athttp://www.bluesocket.com.

netBlazr is a new venture that delivers secure, high-speed broadband service to small and mid-size businesses in the city. Their innovative wireless technology does an "end run" on major ISP's by bringing service through your office window. Additionally, the unique business model with its ultra-low cost structure enables netBlazr to offer basic broadband for FREE and premium service for a small fraction of market rates. For more information please visit http://www.netblazr.com.

Backup & Disaster Recovery Solution
Axcient is the only backup and disaster recovery-as-a-service cloud platform solution built from the ground up with business continuity in mind. Axcient's backup and disaster recovery solution protects your data, applications, and IT infrastructure from downtime so that you can sleep better at night. www.axcient.com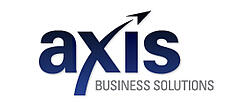 Axis Business Solutions couples the technology you demand with the support, service, and sourcing necessary to ensure we meet all of your business needs. From efficient procurement and leasing through licensing management and beyond, our array of solutions revolve around you. For hardware, software, and associated services, turn to Axis.

AppRiver was founded in April of 2002 to provide simple, yet powerful email and web security solutions to businesses of any size. The company's award-winning Secure Exchange Hosting simplifies the setup, provisioning and management of Microsoft Exchange by creating a complete managed service for administrators and end-users. By integrating its entire technology suite into one convenient, easy-to-use Software as a Service (SaaS) delivery platform, AppRiver eliminates the complex processes businesses face as they manage their messaging and web environments, while providing instant access to other award-winning security solutions, including: SecureTide™ Spam and Virus Protection, Archiving and Compliance, and CipherPost™ Email Encryption. From the beginning, AppRiver has focused on creating solutions that provide a spam and virus capture rate second to none. Proprietary technology is used in all service offerings to ensure easy, effective, affordable options for our clients. Learn more at http://www.appriver.com
We Make Sure You Succeed


The minute you become a Continuum partner, you have a dedicated account team committed to helping you succeed. They are your trusted advisors, walking you through our streamlined onboarding process and staying by your side to help increase your revenue. But learning doesn't stop there. Continuum U, our online self-paced learning tool, keeps your technicians up-to-date on the best ways to use our solutions. www.continuum.net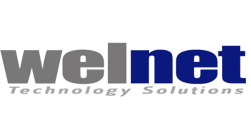 Founded in 1995 as a one-man IT Consulting and Computer/Server Support business on the South Shore of Massachusetts , we have grown to service the Small to Mid-Size Business Markets to support all your IT needs. Let us join your TEAM so your business can operate efficiently and effectively.

South Shore Chamber of Commerce
NSK has been a proud member of the South Shore Chamber of Commerce since 2014
Cambridge Chamber of Commerce
NSK has been a prooud member of the Cambridge Chamber of Commerce since 2011.