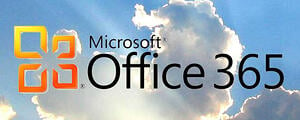 In previous blog entries, the expression "cloud" has often been used, and as it has been already stated, it refers to a friendly way of describing web-based computing services that are hosted outside of an organization. This means that when an user has been provided with cloud-based services, the entire IT infrastructure is located outside its property, and hosted and maintained by a third party. This brief description allows me to introduce you to Office 365 as guest of honor of the following set of articles. In fact, Office 365 information storage, computation, and software are located and managed remotely on servers owned by Microsoft. Many services you use every day are a part of the cloud, and since its infrastructure is located online or "in the cloud," you can access them virtually anywhere, from a PC, tablet, smartphone, or other device with an Internet connection.
More specifically, Office 365 refers to subscription plans that include access to Office applications plus other productivity services that are enabled over the Internet, such as Lync Web Conferencing and Exchange Online hosted email for business, and additional online storage with OneDrive and Skype world minutes for home. Moreover, Office 365 deepens the word processing, data analysis, communication, and productivity features of Office that your staff is already familiar with. Some of the benefits that Office 365 provides are:
• Office Web Apps. If you are on your way home from the office and realize that you forgot to update an important document, with Office Web Apps you can open, view, and edit documents right from your browser on your home computer. Similarly, staff can use Office 365 on up to five of their own devices, giving them the flexibility to work wherever and whenever they need to.
• Hosted email. With Microsoft Exchange Online, you can access your email, shared calendars, and contacts from your PC, Mac, smartphone, or tablet without having to set up a VPN (Virtual Private Network) or remote access to your office. Office 365 provides each user with 25 GB of mailbox storage with attachments of up to 25 MB each.
• Document sharing. SharePoint Online, which is like an online document repository in the cloud, allows users to share documents with their colleagues without any difficulty. Also, it is possible to edit documents simultaneously with others allowing you to save precious
time.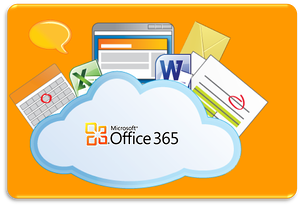 • High-definition collaboration. Office 365 includes Microsoft Lync Online, which is an all-in-one tool for video calls, web conferencing, instant messaging, and voice calls. With high-definition (HD) video conferencing, it is possible to meet and collaborate with out-of-office staff and volunteers. Lync Online also offers a real-time note-taking feature so users can keep track of ideas and notes from meetings.
• Security and privacy. Along with built-in spam and malware protection for email, Office 365 improves the security regarding mobile devices. The IT staff can manage and customize the organization's security options in a single console, which will be a web-based admin center. If your organization deals with sensitive information, all the data will be protected in the cloud with top notch security used by Microsoft.
• Support 24/7. Finally, Office 365 provides 24/7 professional-level support for issues ranging from critical to mild.
I could not have written this article without the help of the following sources:
www.techsoup.org/support/articles-and-how-tos/are-you-ready-for-microsoft-office-365-for-nonprofits