Position Description - THIS POSITION HAS BEEN FILLED
Position Title: Operations/Purchasing Administrator
Position Type: Administration
General Purpose: (Summary of overall purpose of job.) The Operations Purchasing Administrator is responsible for providing and maintaining strong relationships with our clients.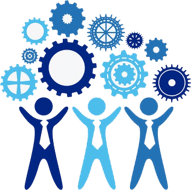 This position is responsible for purchasing all internal and client related hardware, software and office supplies at the best possible price, while also maintaining productive communication with the clients and the internal team. This position is also responsible for providing administrative support to the staff by conducting research, handling informational requests and performing clerical functions such as preparing correspondence, receiving visitors, answering the main line, and scheduling meetings.
Essential Functions: (Core duties):
Work closely with account managers in the IT department for purchasing products, scheduling resources

;

Communicate with a variety of vendors for purchasing office supplies, hardware and software;
Scheduling process for Field Services and Project Services Teams;
Interact with clients via telephone and email to coordinate scheduling and purchasing needs;
Track client warranties and licensing needs, generate quotes for equipment warranties when needed;
Update account managers of significant client issues or upcoming needs on a timely basis;
Coordination of on-call rotation;
Assist CFO with billing of quoted and delivered projects including all software and hardware purchased for clients;
Assist in the accounts receivable collection process;
Maintains the monthly office supply budget and ensures that monies spent are on target with established goals related to monthly spending allotments;
Answer main line and direct calls appropriately;
Greet guests entering the office;
Provide general administrative and clerical support; and
Act as a positive representative of the company, both internally and externally, by providing a clear and smooth communication channel and coordination between all departments and clients.
Qualifications/Basic Job Requirements:
Have a basic knowledge of the IT industry;
2+ years of experience in customer service;
Strong working knowledge of Microsoft Office including Word, Excel and Outlook;
QuickBooks, QuoteWerks and/or AutoTask experience is a plus;
Well-developed organizational skills in order to handle multiple tasks simultaneously;
Technologically savvy with ability to learn new things quickly;
Strong ability to communicate effectively, both verbally and in writing;
Self-directed with ability to work with little supervision;
Positive, professional & friendly demeanor;
Ability to quickly comprehend new concepts and embrace them;
Excellent multitasking and prioritization skills; and
Must be punctual and reliable.