On March, 21st, Google announced and released a preview version of the Android O.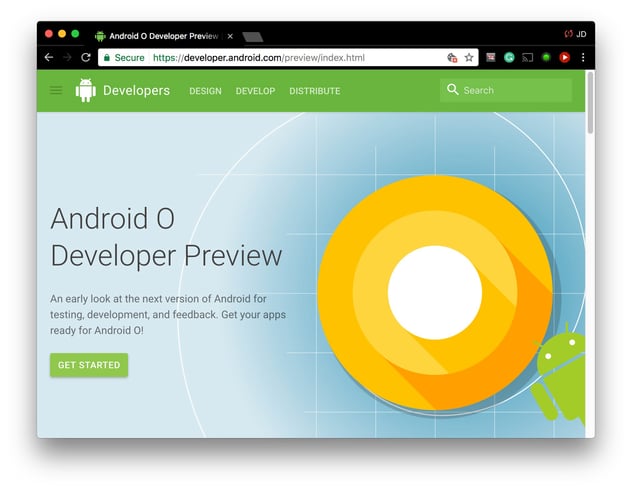 New features being introduced!
Features and improvements include:

A better and faster keyboard to navigate through apps


Better on screen notifications and a picture-in-picture feature so people can continue to play clips while using other apps.


Better audio quality when blue tooth is being used.


Wi-Fi aware: Wi-Fi allows compatible devices to connect directly without any wireless support or data usage.


The Google developer blog has also stated that with the improvements and features, it will not heavily affect the mobile device's battery life span.


Customerizing the snoozing feature that allows for the user to upgrade later, versus right now.


Color Customizing for notifications will soon be allowed. This allows for certain text, app or phone calls to be labeled as important or not important.


Create your own icon: Android O also allows to create an icons that could represent any important notification.



Auto framework at convenience: Autofill will be enhanced to make online payments or any online

register a lot easier.


Faster pinning shortcuts and widgets that allows users to quickly to complete any tasks without any delays.

When is it coming out?
According to the Google developer blog, the release date for the new software has not been stated yet. However the software will be coming out within this year!
Sources:
1. https://developer.android.com/preview/api-overview.html
2. https://www.nytimes.com/2017/03/29/technology/personaltech/awaiting-the-next-android-invasion.html?partner=IFTTT&_r=0