Windows Server 2003 Operating System Support Ends July 14, 2015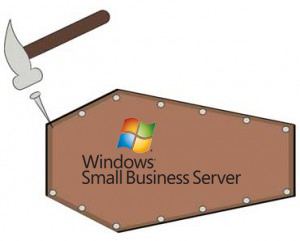 As of July 2014, there were 12 million physical servers worldwide still running Windows Server 2003. According to Redmond Magazine. And 9.4 million of those instances are in North America.
On July 14, 2015 Microsoft will be ending their support for Windows Server 2003 operating system. After this date the system will no longer receive
Most Windows Server 2003 owners don't realize how complicated it will be to upgrade. They are underestimating what they are up against. The biggest complication in not upgrading is the increase in support costs in keeping up with security. Windows Servers run systems that are the heart of organizations – including ERP, finance, accounting, manufacturing and more. Although server systems are generally thought to be isolated from external attackers, that won't be the case as new hacks built or vulnerabilities discovered will have to be figured out on your own.
A personal computer is one thing, but a server is a totally different story. The additional steps include adding intrusion detection software, more advanced firewalls and network segmentation. Gartner put out a brief saying that an organization that plans to continue to run Windows Server 2003 past the deadline should budget an additional $1500 per year per server to cover the security costs.