IT Support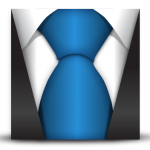 Supplement your IT workforce with highly trained techs and help desk.
Along with remote support from our Help Desk and on-site Tech support conveniently provided in the Focus Technology Solutions Inclusive plan, we can also supplement your IT staff with our professional Techs. Augmentation using our Techs gives you direct access to and full attention of an experienced Focus Technology Solutions Inc team member. Our team member can work with your company in various short-term or long-term intervals.
Help Desk
Focus Technology Solutions Inc's Help Desk is a local (Boston based) information and assistance resource that helps our clients troubleshoot problems with computers and applications. Focus Technology Solutions Inc provides help desk support to their customers via a toll-free number, website and/or e-mail.
Remote troubleshooting and solutions.
Available 8:30am – 6:30pm. (On-Call After Hours available)
Supports mobile users and satellite offices.
Personable and friendly member of your team.
All Help Desk support includes anti-virus/anti-malware and Umbrella Web Security.
Tech & Staff Augmentation
Focus Technology Solutions Inc provides scheduled on-site preventative IT maintenance services and IT monitoring programs designed specifically for small business clients. These programs have been developed to manage business-critical small networks on a cost-effective basis.
Along with all the benefits of the preventative maintenance IT service, an experienced Focus Technology Solutions Inc. technician is also assigned to your account and is available for scheduled on-site IT support. We provide this type of hands-on support via a mutually agreed upon schedule with your organization. Every organization's issues and challenges are unique, so we work with each of our clients to provide the exact level of IT support they need.
On Demand – only when you need us.
1 Half-Day, once a month
1 Half-Day, bi-weekly
1 Full-Day, weekly
Manager
Responsible for moving and relocations.
Available from 8:30am-6:30pm
High level technology strategies.
Account relations – CTO Consultation available
On-Call Support
Hours of Operation: Weekdays 6:30pm-11pm. Weekends 11am-7pm.
Clients can call the helpdesk line who the forwards to an on-call associate.
On-call associates respond within 30 minutes.
IT associate can either manage the problem remotely or on-site if necessary.
Related Packages & Services

Focus Technology Solutions Inclusive
The complete bundle of services no business should be without.


Tech
On-site support and management from our experts.


Help Desk
Remote support from our local (Boston based) skilled technicians.


Projects
Efficiently and reliably plan, organize and manage your IT projects.