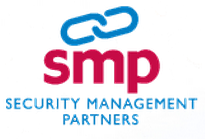 Join us in for lunch and a discussion with Intronis and Security Management Partners
Learn about best practices you can implement today to help safeguard your business

How to implement risk classification.

Data backup, security and disaster recovery.

Define what a security breach through your vendors' means.

Understand the cyber threat landscape
KEY Points

Outside technology help or expertise for new strategic uses of technology

More information on bringing improvements to the technology decision process including, education on a wide range of services and the products available.

A better understanding of how everything integrates together for your business?

With security quickly becoming the top priority for all businesses as breaches occur more frequently and carry more serious repercussions, various vertical market requirements recommend you develop a proactive approach to Cybersecurity and fully consider the critical vender management component. Cyber risk should be part of all relevant business decisions and seamlessly integrated into your information security program.
According to the National Archives & Records Administration in Washington, DC, 15,000 hard drives fail every day. Moreover, 93% of SMBs who lose data access for 10+ days are bankrupt in 1 year. This is a staggering thought for any business owner. Fortunately, you don't have to leave yourself vulnerable to threats such as viruses, fire, equipment failure, theft, and natural disasters.
When:
May 7, 2015, 11:30 AM - 1:00 PM

Where:
NSK Inc.
2 Liberty Square, 7th Floor
Boston, MA 02109
As technology grows broader and more complex are you seeing a range of technology issues that you need help with. CompTIA equates 42% of SMBs need help with IT security improvements, 42% need data management and 39% need a modernized IT Architecture.