Hurricane Sandy's destruction has been well documented for the past two weeks, and the damage has added up to over 52 billion dollars.
Govenor Deval Patrick declared a state of emergency for Boston, Massachusetts on Saturday, October 27th and advised businesses and schools to close on Monday, October 29th. Public transportation even had to be shut down as the state braced for the worst of the hurricane.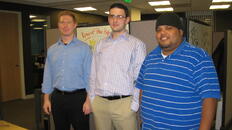 Through all of this, NSK remained open to protect the data systems of our client's computers. Fully aware of the possible effects that the storm could have on the companies, NSK set up preventive measures such as a battery backup in case a client lost power. Dan, Brendon, and Mauricio from NSK's Help Desk did an excellent job from start to finish and got rewarding feedback when it was all said and done.
How it went down:
The help desk team arrived extra early Monday morning, before the storm started and went through every single NSK Inc client to make sure that there were successful backups for each one. They then checked to make sure that everyone was online, and if they were not online, the team looked up the power outage map and contacted their electricity provider to see when they would receive power back. While doing all of this, the help desk guys kept in contact and constantly updated the clients, answering any questions that they had.
When the weather wouldn't permit some employees of our clients to make it into work that day, NSK worked with those clients to make sure they could be productive and work from their homes. This required us to configure their networks so that they could have access without restriction. After the help desk did all they could, it was time for the staff out in the field to take over.
Ahmed happened to be one of those out in the field during the hurricane. A client of ours called him and said that they had lost power, which stayed out until 11:00 pm on Monday night. The owner wanted to open up the next day (Tuesday). Ahmed went in at 5:30 am to get the network and all the servers back up. The company was then able to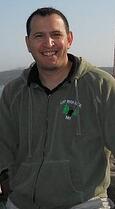 open up (Tuesday Morning) because of the great work Ahmed had done.
The overall reception was excellent. The guys did an outstanding job as all but one client had 100% continuity and none of the clients had any data loss. The one client that didn't have complete continuity was located in an area where the power was completely lost, leaving it out of our hands. Clients were calling and emailing us all day to let us know that they were extremely happy with the way we handled the situation. Dan put it the best, "If you do business with us, this is the level of dedication that you can expect." Hence the term: help desk rock stars!