Technology is always changing, expanding, and innovating. It even gets hard to keep track of it. There are so many different avenues and markets that technology reaches today. This list is to help you stay up to date with the new technology, present and near future. Included in the list are Household items, consumer electronics, and fitness tech. Studies have shown that people who adapt to new technology live happier lives, and hopefully this list can help make things easier.
New Present:
Nest Thermostat (second generation) - $249
The Nest Learning Thermostat is a great item to start this list off because it will actually save you money (over $170 per year on average in fact). That means that in two years, you would have actually MADE money from purchasing this thermostat. Nest itself, even claims that it will cut your energy bill in half.
What Nest does is learn your schedule and it programs itself to when you would like the heat/AC adjusted, as well as what temperature to be set at. Nest believes that you will often leave the house and forget to turn your energy down, so Nest will do it for you! You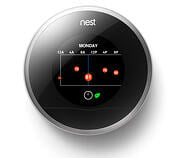 can also control Nest from anywhere because there is a mobile application that you can install on your phone or tablet. If you are seriously concerned about your energy saving, you can request a monthly report and Nest will send it to you so you can view a physical copy.
Along with most items on this list, Nest is part of the "smart" electronics movement, and most new homes will feature either Nest or a product similar to Nest within a few years. It only takes 12 days for Nest to learn about you and your energy habits. After the 12 days, Nest will be able to save you money!
Nest is available now, and if you pick up one for Christmas, you will have a nice, cozy, energy saving household. If all of these reasons aren't enough to buy the Nest, let me add one more: the creator of the Nest was also the father of Apple's iPod, Tony Fadel. You can purchase the Nest here.
Jawbone Up 2.0 - $130
The first of the two fitness trackers on the list, the Jawbone Up is a device that tracks how you sleep, move, and eat. The first Jawbone Up was originally released last summer, but had severe issues dealing with the beating it would take during everyday tasks. Known as a perfectionist, the CEO pulled it back and offered a full refund to customers and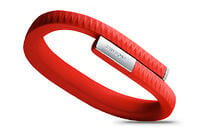 began to work on a way to correct these problems. This created the Up v2.0, and it is an entirely different animal. What is probably the best new durability feature would be its resistance to water.
The Up is incredibly smart. It can determine how many hours you slept, and will also separate light vs. deep sleep. In the morning, it will easily wake you up at the right moment in your sleep cycle so that you feel completely refreshed. For activity tracking, it tracks every move that you make including distance, calories burnt, active time, and activity intensity. This will help you discover hidden patterns in your day to day activities and help you live a healthier lifestyle! As Jawbone says, once you know yourself there's only one way that you can go, UP!
Oakley Airwave - $599.95
Christmas is less than a month away, which also means that snow is on its way! If you are a snowboarder or skier, then you will want to check out these high-tech goggles. Have you ever wanted to know how fast you are going? Or maybe how high you got on that jump? Perhaps you would have wanted a GPS navigation system for the trails that includes a buddy tracker so you can find your friends. Well, Oakley has heard those requests and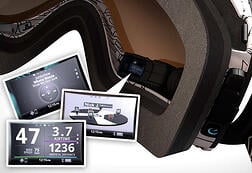 responded with Oakley Airwave Goggles. Oakley has implanted a screen inside of the goggles that will display these features. The goggles are perceived to be the size of a 14 inch screen viewed from a distance of 5 feet. Although they are probably not built for the casual skier/snowboarder, these high priced goggles have everything that you would want or can think of.
Smartphone connectivity as well as music connectivity are supported with this device. The goggles can show you the texts you receive on the screen while playing your favorite mountain jam! It is both IOS and Android supported, which is great news for both. It isn't yet supported by Windows 8, but I would imagine that in the near future it will be. They were quick to support the iPhone 5, so it would be a safe assumption.
Wii U - $349.99 Deluxe Set
The first of the new generation consoles has arrived. The Wii U is Nintendo's successor to the Wii, and it brings new technology into the world of gaming. The graphics have been upgraded to what the Xbox 360 and PS3 are now, which is very good for a system that focuses on kids' animated games rather than the HD-necessary adult games that the other consoles supply. But it is the unusual gamepad that really creates the Wii U experience. The gamepad adds another screen, which allows the Wii U to be creative and create games that can benefit user by having two screens. The gamepad is similar to a Nintendo DS and Tablet combined. So essentially, the Wii U is an Xbox 360 controlled by a Nintendo DS Tablet.
That is just what the gaming side of the console brings, the people at Nintendo are trying to change the game, and have developed TVii. When thinking of TVii, think live TV + Google TV put together. The gamepad is the most important piece of this new media center on the Wii U, awhich is why the new screen elevates the overall performance of the Wii U. You will be able to interact with whatever TV screen you use with your gamepad.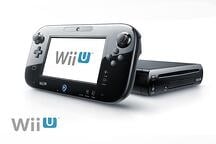 Unfortunately, TVii was not deemed ready for the Wii U launch, and isn't expected to be released until later on this month at earliest. So all of the features aren't set in stone, but it should impress nonetheless.
If the $349.99 price tag is a bit too steep for you, there is the basic set that is available for $299.99. Although I would recommend spending the extra $50 for a game, 4 times the internal storage space, and miscellaneous items that the Deluxe set comes with, especially since TVii isn't out yet.
If you play video games, then this is at the very least a must-see. The next generation of gaming is here, and it is looking to appeal to people who aren't typical gamers. Check it out here.
Google Nexus 4 - $299
There are a lot of new cell phones that have recently come to the market (Windows 8 phones, iPhone 5), but I decided to choose the Nexus 4 to recommend. It isn't exactly a choice that you would expect, but that is why I am writing about it. Starting off with the bad, it isn't available for Verizon and it doesn't support LTE (kind of*). But if you have AT&T or T-Mobile, this is definitely a phone to seriously consider. As far as good looking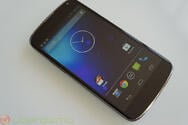 phones go, the Nexus 4 has to be at or near the top in terms of physical features and appearance. It also gets originality points with its good-looking, Google created, interface design (something iPhone users cannot say). It beats the iPhone 5 in CPU clock speed, has more RAM, a bigger screen, a better battery, and it also comes with those nifty droid features, which include NFC, an HDMI port, and a USB storage support. *The Nexus 4 was actually found to have an LTE chip inside to support LTE in limited areas, but unless you live in Canada, it's not very likely you will be able to get it.
It is hard to get your hands on this phone, as it has been sold out basically since being released, but there is clearly a high demand for Google's flagship phone. If you are a droid person, then this phone is a must get.
Samsung Chromebook - $249
Tablets have been very popular for over a year now, but they have very different functions than a computer. The Samsung Chromebook is very cheap ($249) and it can replace a computer for people who use them simplistically. It is very portable and lightweight, and can browse the internet at very fast speeds. You get 100 GB of free cloud storage for 2 years, which means you can keep your apps, documents, favorites, and settings safe and securely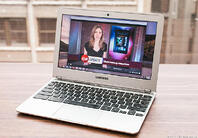 accessible from anywhere. It comes armed with 2 USB ports, and HDMI port, and an SD card slot so that you can take this and run presentations off of it. If you are someone who flies on business trips, the Chromebook comes with 12 free passes for Gogo in-air internet.
This computer is made for the businessman or businesswoman who just needs to access the internet or simple documents when on a business trip. The Chromebook has many good features and is made light to stay fast, the one thing that you cannot do on it is play video games. The speed of this computer should stay the same because, you won't be downloading content that causes viruses, it won't have files on it slowing down the performance, and the cooling system is built specifically for this computer's usage. The Chromebook is an extremely convenient computer, and it has an extremely fast boot up time.
Mujjo Touchscreen Gloves- $34.95
If you are looking for a last minute Christmas present, you should consider the Mujjo touch screen gloves. Not only are they warm, but they allow you to operate your touch screen device while wearing them. Minus the Nokia Lumia 920, phones haven't yet figured out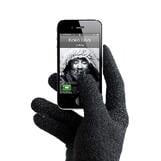 how to be glove-friendly. People usually have to take off their gloves in the cold weather to use their phones. There have been other brands that have created touch screen compatible gloves, but Mujjo is the only one where the entire glove surface works on it. It also comes in many different color options and has great insulation. The Mujjo gloves are a simple, yet effective gift.
Future Gadgets:
Leap Motion - $75.98 including shipping
Say goodbye to your track pad, mouse, or keyboard because the future of computing is on its way. Leap Motion is a sensor bar that allows you to control your computer in 3D. All that you need to do is install it and place it in front of your computer. You can then move your hand and fingers to control the screen rather than the standard. Leap is more accurate than a mouse, more reliable than a keyboard, and more sensitive than a touch screen, and is also very fun to use. You could compare it to using a tablet, only you don't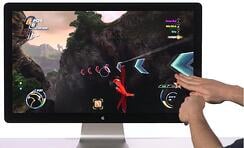 touch any screen. Rather than using a controller for video games, you can now use your hand! The Leap is so accurate that you can even use it to handwrite. The Leap brings a new experience and way to explore Google earth as a navigation tool. Leap Motion is a must-see, discover more at its website. Units will begin to ship in early 2013.
Shine - $99 for online orders. Shipping sometime in March
The Shine is similar, yet different to the Jawbone Up. It tracks movement that includes swimming and biking, but isn't as in depth. It is incredibly strong and completely waterproof. Also, an advantage that it has over the Jawbone Up, is that it is completely wireless and easy to use. Not to say that the Up isn't easy to use, but you have to plug it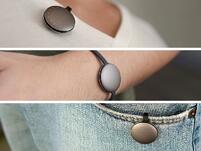 into the computer and enter your foods manually, which can just be a bit of a pain. The Shine excels at being as simple as can be to track your activity. It is also 30 dollars cheaper than the Up bracelet.
I would recommend this to someone who may not need all of the Jawbone Up features, or may not want to pay for them. As simple as it gets, the Shine is sure to impress you. Although it is not yet ready to ship, the Shine should be ready for March.
Powertrekk Fuel Charger - approx $250
The Powertrekk Fuel Charger made the list as more of a concept rather than reality. If you can get your hands on one, I would recommend it but I should warn you that they are extremely hard to find. A device built in Sweden; the Powertrekk Fuel Charger can charge any device that connects to a USB port using hydrogen fuel cell technology. Although they do not distribute these in the United States yet, you can bet that there will be something similar coming out in the near future.
If you can get your hands on a Powertrekk, then all you need to do is pour water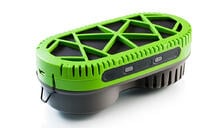 into the compartment and the Powertrekk will give you unlimited portable energy. Inside of the Powertrekk are things that look at recyclable hockey pucks called PowerPukk. These prevent corrosion and leakage. You will need to replace these after a certain amount of time, but they are fairly cheap. Although it was written almost a year ago, check out this article to learn more about Powertrekk and renewable energy!