In recent posts we've discussed the need for MDM and why businesses are choosing a BYOD work environment. A running theme through all posts related to technological advancements is that technology is constantly changing, which is why—surprise, surprise—an article days ago came out titled "The End of BYOD As We Know It?"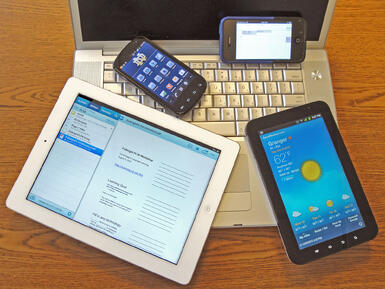 BYOD's Probable Future
The increasing popularity of BYOD policies in the workplace is resulting in the PC's fate hanging in the balance.
The end of PCs will not be immediate, according to a report by Gartner. In 2017 it is expected that over 270 million models will be shipped—a large number, true, but also a 20.4 percent decline when compared to 2012's 341 million.
Is Microsoft Vulnerable?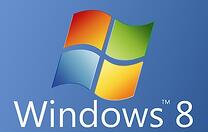 Why should this matter to Microsoft? With tablets predicted to usurp PCs because of the former's small size, cheaper price, and functionality (web browsing, social media, etc.), Windows is becoming a program of the past. And with constant technological changes requiring updated devices, an Android or Chromebook is the favored choice when users desire to save some dough.
Microsoft may have strengthened its hold with the release of Windows 8 and news of its Windows Blues, however, its slow start still puts the company at a disadvantage compared to other units already in the market.
We'll Protect You No Matter What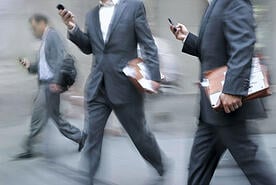 The bottom line: no matter what kind of mobile device you use at work, NSK's IT team has you covered with Managed IT Services.
We've got your back with MDM, which supports many devices, including, Apple iPad, Blackberry phones, Androids, tablet PCs.
Data can be securely accessed, emails and calendar events are easily attainable, and everything is seamlessly synced to ensure productivity.
Learn more about NSK's MDM here.
Source: informationweek.com
Images: http://ltlatnd.wordpress.com,webpronews.com, cio.com