Office 365 v. Google Apps: Security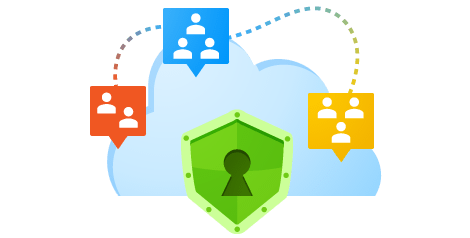 When it comes to using the cloud the first thing business owners question is the security. The questions they may ask are "How secure is it?" "What security measures do you take?" "Has your system or other customers' been hacked?" among many other questions. The next topic that closely follows security is privacy.
In this day and age, people are very protective of their information and are reluctant to give it out. People aren't the only ones concerned and protective of their privacy, businesses are just as concerned. In order for a business to ensure their customers that their information is safe and secure, they need to have control over their data privacy.
Business owners can be rest assured that Google has taken all the necessary and extra measures regarding their security features. Google knows how important it is to businesses that their cloud server is secure and protected. Google Apps for Business has the security features a business wants from it cloud server. As stated in the previous blog one of the key features of Google Apps for Business is their guarantee of 99.9% uptime. One of the benefits to having a uptime rate of 99.9% is the chances of possible security breaches are reduced. Downtime is one of the worst things a business, especially a small business, can experience. It leaves a business unable to provide service to their customers and unable to carry-out and complete their operations. There have been cases were businesses went out of business because they weren't able to comeback from downtime.
Along with the guarantee of 99.9% uptime, Google has a strong encryption and authentication system in place. Google uses the standard TLS protocol encryption for emails, to ensure that all of your emails are protected. Whenever an app user is browsing the internet his or hers sessions are automatically encrypted with SSL. This type of system makes it pretty much impossible for hackers to steal sensitive information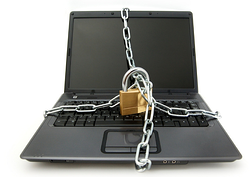 As stated above one of the biggest concerns a business owner has, in regards to the internet, is safety. In order to retain customers, increase sales, and gain potential customers, consumers need to trust a business. If the consumer doesn't trust the business with their personal information or engaging in a transaction, the consumer will not partake in business activities with said business. It is for this reason that business owners take security very serious. Now when it comes to a business owner using the cloud for their (the business) internal daily operational activities, security and privacy are two major concerns. Microsoft knows how important it is to have the trust of customers and how quickly it can be lost. This is the reason why Microsoft took the necessary measure to ensure that their Office 365 users' data and privacy is protected and secure.
Office 365's built-in security features offers 24 hr monitored physical datacenters, email data encryption using BitLocker and SSL/TLS encryption of data in transit, logical isolation of data between tenants, encryption of transmitted data within the network(s), etc. These built-in security features enable a business to have the utmost confidence while using Office 365. Along with the aforementioned features Office 365 comes with a "financially backed guarantee of 99.9% uptime". Microsoft's serious stance on security doesn't stop at the cloud it carries over to their physical datacenters. Access to their datacenters is restricted to authorized personnel and they implemented various layers of security—such as motion readers, video camera surveillance, security breach alarms, 24 hr secured access, and biometric readers. Microsoft goes the extra mile and then some to gain the trust of their customers.
Over the past few months the issue of privacy or rather the lack of privacy has entered into the spotlight. Along with social media being a catalyst, the internet itself is and how much the world depends on it is another catalyst. It can be said that every type of organization or business uses the internet to perform most, if not all of their daily operations.
The problem with this is there's now an abundance of data on the internet which can be accessed by anyone with the means. Some companies buy and sell consumers' information and many consumers are not aware of this practice. The companies that partake in this practice, add to the problem because of the possible lack of protection on the data they're buying and selling. Since Microsoft highly values their customers trust they do not use customers' information for advertising or commercial purposes nor do they access a customer's email without said customer's permission. Office 365 is a cloud server that a business can trust to keep their data secure and private.