Store Non-Critical Data For Less Using Reduced Redundancy
One of the biggest players in the cloud computing industry is Amazon Web Services (and yes - they are related to the other "big" Amazon.com). One of their flagship products, Amazon Web Services Simple Storage Service (Amazon S3) is a public cloud data storage system. Recently, Amazon launched a new lower-cost option called Reduced Redundancy Storage (RRS) making an already flexible storage system, even more scalable for customers.
RRS enables customers to lower costs by option to store their data at lower levels of redundancy than in the standard S3 version. Due to the fact that RRS stores objects on multiple drives and that it doesn't replicate objects as often as the standard S3, it is even more cost effective.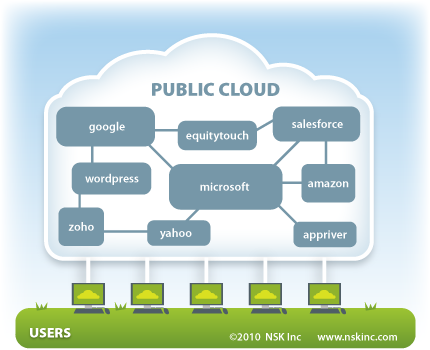 Using RRS
RRS is not an option for critical data, but for excess files that need to be stored for compliance or archival purposes. Examples include: old CAD files, completed project data, or even document scans. Anything that isn't mission-critical can be stored (at a lower price point) using RRS.
Alexander Straffin, a Senior Help Desk Associate and Virtual Infrastructure Manager at NSK Inc, is a proponent for cloud scalability and senses an upcoming trend with RRS. According to Straffin:
If there is one thing I've learned from being in this industry, it is that there is no such thing as a "one size fits all" solution. Every company has its own set of specific needs and challenges. Amazon knows this, and their awareness is evident with the release of this option. They are certainly heading in the right direction by adding levels of service, and degrees of redundancy. It enables us, as IT service providers, to offer more versatile technical implementations while keeping recurring costs down. The majority of our clients don't need such high levels of redundancy with their data. Our clients tend to care much more about their bottom-line. A 30% reduction in monthly costs is VERY attractive, especially since their SLA remains the same. I feel there will be a lot of businesses that will opt for RRS