Death of a Hard Drive
A Boston-based software development company experienced a series of unfortunate events that caused the company to lose a substantial amount of data. However, thanks to one savvy developer, they were able to recover over two months worth of data that was lost due to a hard drive failure.
The development department utilizes a ticketing system to organize feature requests, bugs, and other tasks for the software they develop. The ticketing system is hosted on a physical server in the office along with a repository for source code.
The first unfortunate event (that could have been avoided all together) was that the server wasn't backed up on a regular basis. Occasionally the team would manually archive the files, but this wasn't done with daily (or even weekly) consistency.
The second unfortunate event happened when one day the hard drive of the server died. Luckily the developers managed to perform a full recovery of the source code repository, but all efforts to retrieve the ticketing data failed. They LOST over two months worth of tickets.
Luckily, one of the developers remembered that every time a ticket was made or modified, the users were sent an email notification. He created a script in Perl that scoured the inboxes of the department and pulled all of the related emails. The developer was then able to rebuild the tickets based on the data recovered from their inboxes.
Now the software company uses backup software to make scheduled images of the server to avoid another data loss disaster.
The Bottom Line
BACK UP YOUR DATA!!!!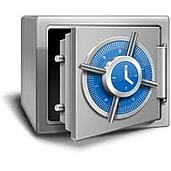 First of all, your organization needs to have a Disaster Recovery Plan in place to facilitate what to do should a loss of data occur.
Secondly, you should always back up your data on a consistent basis.
For personal computers (used occasionally) data should be backed up at least weekly.
For office workstations that are used 40 hours (or more) per week,

daily backup

is absolutely required.
When it comes to mission critical data (like work orders), having a backup system that archives the data in constant intervals (i.e. every fifteen minutes) will assist with business continuity.