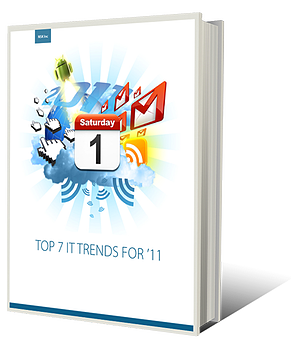 We've rounded out the Top 7 Trends in Information Technology for 2011. From Cloud Computing to HTML5, the New Year will bring many new challenges as well as numerous opportunities, especially for small and mediums sized businesses.
As we start the New Year, many small businesses will be faced with challenges similar to those from 2010. Although economic indicators are predicting a slow improvement over the course of 2011, many businesses are going to have to be creative in how they allocate their 2011 budgets, especially in regards to IT spending.
These 7 trends are all going to change the way the IT game is played in 2011.
Download The Complete Report For FREE