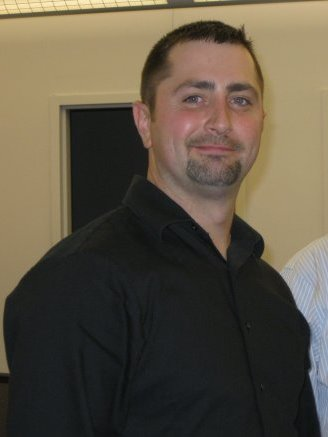 Peter Stanford has been an IT Consultant with NSK since 2006, after receiving his Network Administration certification from Career Education Institute. He provides basic support to clients, solving application and desktop issues, installing and upgrading hardware, and providing regular on-site visits. If a problem arises that the help desk cannot fix remotely, Peter rises to the challenge with a hands-on approach.
One of the most common predicaments that Peter encounters revolves around password protection. "I cannot stress the importance of remembering, or writing down, your password information. It is often difficult to reset a password, especially if it requires a reset on multiple devices. While it seems like an adequate safety net, do not share your password with coworkers or friends as this can cause a security risk. To be secure, write your passwords down and keep them in a convenient, safe location," says Peter.
Surprisingly, Peter's most recent challenge was himself. Immediately after he encrypted his laptop, the hard drive crashed. In order to fix it, he had to decrypt it, but in order to decrypt it he had to fix it. Peter was stuck in a Catch-22, with critical information trapped in his computer. He had to take bit-by-bit images of every file, and then store the images on a separate hard drive. Finally, in order to get his computer working properly, he had to transfer the information onto yet another hard drive, and then onto his original computer.
Peter has been interested in technology since he can remember, and is always up for a challenge. He applies the analytical skills he gains from working in technology to other interests, such as golf and video games. Currently, he is tackling the new Madden Football Game. "I am pretty much a geek," says Peter. "I love cheesy sci-fi movies and emerging technology."
Peter currently lives in Saugus, MA with his girlfriend and their newborn daughter.