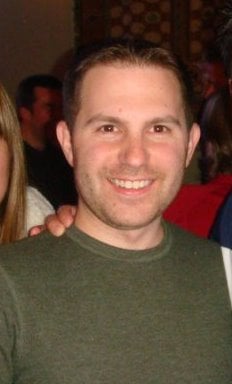 Before starting at NSK Inc. three years ago, Mike Zappala worked in the IT Department of a small environmental lab in Woburn, MA. Now, instead of fixing computers internally like he did at the lab, Mike is currently responsible for two different clients in the Boston area five days a week. He serves as the IT Team for these clients — sitting in their offices, answering their technology questions and fixing their daily computer issues. He also configures user accounts, servers, and networking equipment.
Recently, Mike was tasked with migrating an Enterprise Vault Server for one of his clients. The Enterprise Vault Server archives email by removing it from the active exchange data,and leaves it accessible to end-users within their email client.
Migrating the Enterprise Vault Server consisted of moving multiple SQL databases, data stores and files, and configuring a new Enterprise Vault Server to be able to access all of the old data with minimal downtime and end-user impact. This was a challenging task due to the multiple steps that needed to be taken, various program incompatibilities between the two servers, and the importance of the data being migrated.
During his non working hours Mike said "I try not to troubleshoot computers in my free time". Instead, he likes being active and prefers to hike, ski and scuba dive. He is an avid traveler, and in recent years has been to Bonaire, Italy, France, and Greece. When not spending time with his wife or friends, Mike plays Rift, an online multiplayer game. He has received his CompTIA A+, MCTS Vista (Microsoft Certified Technology Specialist) and MCP (Microsoft Certified Professional) certifications.