Meet a few of our IT Consultants:
Mauricio Cornejo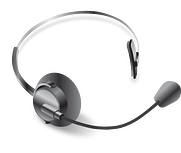 Mauricio Cornejo has been employed at NSK inc. since February of 2010. You may have talked to him a few times as he primarily works at our Help Desk.
Mauricio lives in Chelsea, MA with his wife and three boys ages 10, 7, and 4 years old. Read More....
Chris McNair
Originally from Laurel, Mississippi, IT Consultant Chris McNair joined NSK in April 2011. However, prior to moving to Boston, Chris lived in Naples, Italy for two years... Read More...
Ahmed Fadili
It can take new IT consultants anywhere from a couple of weeks to over a month to acclimate themselves to NSK Inc's work style, ethic, and load. NSK's team member, Ahmed Fadili.... Read More