NSK Inc, a leading IT Consulting Firm has just received the Woman-Owned Business Enterprise (WBE) certification from the State office of Minority and Women Business Assistance (SOMWBA). As a result, NSK Inc will be listed in both the SOMWBA Directory and in the Massachusetts Central Register. As a member, NSK Inc is now eligible to better compete for government contracts as well as garner better connections through the services available as a WBE certified business.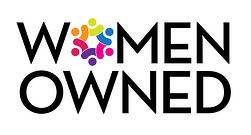 Nancy Keddy, a veteran of the Information Technology industry, is now recognized by the Massachusetts Government for her achievements as a female CEO. Keddy, founded NSK Inc in 1996 and the company has grown into a leading IT consulting firm for small to medium businesses in the Greater Boston Area. "Since I am a woman-owned IT Service company, I am a minority in this industry," states Keddy. "Having the WBE certification opens up a window of opportunities that otherwise may not have been available to NSK Inc."
NSK Inc's broad range of services include:
The SOMWBA provides resources and referral services for certified firms with opportunities at the federal, state, and municipal level as well as in the private sector. The agency also provides contracting, financial resources, and business membership and networking opportunities. NSK Inc can now take advantage of these benefits to build the company's network outside of the Greater Boston Area as the agency works throughout the state of Massachusetts.
About SOMWBA
The State Office of Minority and Women Business Assistance is an agency within the Massachusetts Department of Economic Development which promotes the development of certified minority business enterprises (MBE), women owned (WBE) business enterprises, and minority non-profit (M/NPO) and women (W/NPO) non-profit organizations. It does this by facilitating their participation in Massachusetts business and economic development opportunities. Specifically, SOMWBA offers services in certification, enforcement, business assistance and advocacy. For more information, please visit: http://www.somwba.state.ma.us.
About NSK Inc.
NSK Inc is a leader in information technology consulting, with a focus on IT management for SMB companies. Headquartered in Boston, MA with an additional office in Palo Alto, CA, the company offers a wide array of IT services for business driven information challenges. They provide service and support for small and medium-sized businesses and groups working within large organizations. NSK Inc also creates custom software products for investment banks, equity management organizations, and other specialized industry areas. For more information, please visit www.nskinc.com.
Press Contact
To schedule a press briefing, please contact:
Cathie Briggette
NSK Inc.
(p) +1 617 303-0480
(e) cathie@nskinc.com