The National Telecommunications and Information Administration (NTIA) has formally petitioned the Federal Communications Commission to issue new regulations that would require wireless carriers to unlock mobile devices -- cellphones, tablets and other devices -- for consumers that wish to use other carriers.
The NTIA petition arises out of the White House, where a We the People petition with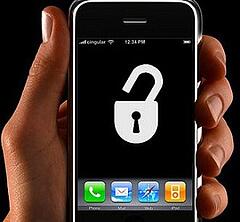 more than 114,000 signatures earned a positive response from the administration. In fact, the White House increased the scope of the citizens' petition by adding tablets and other devices to the NTIA request.
The proposal would put the burden of device unlocking on the carriers. Consumers could request unlocking as long as they are not bound by a contract or service agreement.
"Americans should be able to use their mobile devices on whatever networks they choose and have their devices unlocked without hassle," said Lawrence Strickling, NTIA administrator and assistant secretary of Commerce.
[ Related story: What Unlocked Phones Mean For Businesses. ]
Until January 2013 there had been an exemption to the Digital Millennium Copyright Act (DCMA) that allowed consumers to unlock their cellphones. NTIA, an agency in the Commerce Department, supported continuing the exemption, but the Library of Congress, which has authority over copyright rules, declined to renew it.
What is the connection between unlocking mobile devices and DCMA? It comes down to content; copyrighted material could be moved more easily between carriers. NTIA's petition concludes that the benefits of competition and consumer choice outweigh those concerns.
Congress also has been attentive to the movement. For instance, in July the House Judiciary Committee produced H.R. 1123, the "Unlocking Consumer Choice and Wireless Competition Act." The bill has yet to come to a vote in the full House.