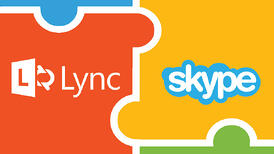 Microsoft recently announced that the company is converging the professional video conferencing service Lync with Skype, which will be renamed as Skype for Business.
Back in 2011, when Skype was purchased by Microsoft, the long-term goals of the company were unclear on what they were going to do with two separate services that were doing video chat. The company is now converging the two video conferencing services under the Skype name.
The move comes as a part of Microsoft's strategy to 're-invent productivity' for all, not just business. The unification of videoconferencing apps under the Skype banner mirrors Microsoft's approach with most of its other services. After all, the company already rebranded Hotmail as Outlook.com in 2012, giving the web mail service the same name as its ubiquitous email app. Microsoft's cloud storage services also carry similar naming to Skype: OneDrive and OneDrive for Business.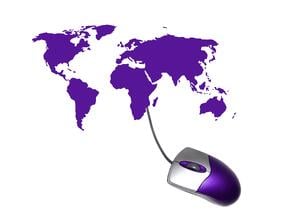 From here, Microsoft's intention is to offer a unified experience across services so consumers and businesses have similar experiences. According to Gurdeep Pall, Corporate Vice President, Lync and Skype, Microsoft "While large enterprises know Lync, consumers all know Skype, and more than 300 million people use Skype. If you're a small or medium business, you're kind of lost. You feel, 'Is Lync for me? Is it too heavy duty? But Skype definitely feels too light for me.' We think that by having this one consistent brand, we are able to reach all the constituents in that spectrum."
Users of Skype for Business will see the same Skype user interface from the consumer client, although they will be two different apps. Moreover, users of the Skype and Skype for Business will have two different usernames on the same service. At the same time though, Skype for Business users will able to call regular Skype users from the application.
Microsoft promised that Skype for Business will remain a Microsoft Office 365 exclusive service when it replaces Lync in the first half of 2015. Currently, Skype and Lync users are able to connect with one another, but in Lync's FAQ section, Skype is recommended for organizations with about 25 people.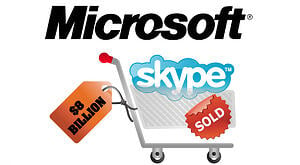 Microsoft Lync, earlier known as Microsoft Office Communicator, uses Microsoft Lync Server, which is the software infrastructure for enterprise instant messaging, Presence, VoIP, Video Conferencing, and so on. On the other hand, Skype for Business will offer a new client experience as well as a new server release.
Skype for Business will essentially use all of the capabilities of Lync, including content sharing and telephony. Microsoft stated that transferring a call will take only one touch or click instead of three. In other words, Skype for Business will essentially be Skype with Lync's enterprise security, compliance, and control features.
I could not have written this article without the help of the following sources: