Guest Blogger Written by: Online MBA - August 2, 2013
As business operations and goals grow increasingly complex, employers have begun to recognize the need for greater accountability in their firms. A decade ago, few companies maintained a team or even a single dedicated employee to oversee the completion of long-term projects. These days, employers consider project management skills an essential part of any business professional's resume; and business schools across the country are expanding curriculum to meet the demand.
Part I: Why Businesses Need Project Managers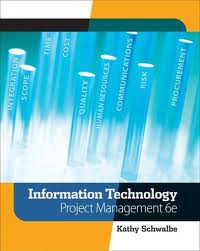 Without an individual or team to manage and delegate responsibilities for large-scale projects, things can get messy pretty quickly. Deadlines are missed; essential steps are skipped and procedures go unestablished or uncommunicated. These failures are not acceptable in a high-stakes market filled with competitive startups and corporations. Investors and executives are all too aware of this now and are looking for project management professionals to help execute their most important growth projects.
Today's businesses are more productive than ever before. Especially in the dog-eat-dog world of startups, companies need to identify and meet their goals quickly in order to break into a market and to stay competitive. First-time business owners will find that maintaining the faith of investors requires more than just a great idea to start. CEOs need to be careful not to overpromise on initiatives and timelines. Leave too many projects incomplete or delayed, and your funding (or profits) dry up rather quickly.
Most successful people in the business world will tell you that competition is fierce, and not keeping up with the latest trends could be a major disadvantage. Therefore, becoming a master of organizing, prioritizing, and completing important projects is essential for the success of today's business professionals.
Part II: How Project Management is Changing Business School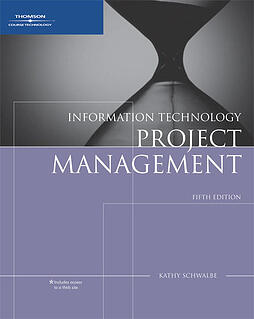 Over the last several years, more business schools have begun to recognize the growing demand for trained professionals with strong project management skills. Without the skills to manage projects effectively, many business school graduates may not have what it takes to thrive in today's corporate environment. In order to produce graduates that are able to keep up with the demand for skilled project managers, business schools are beginning to adopt project management as a major component of their degree curriculum.
Below is a list of project management-related courses offered by a sampling of business schools throughout the country.
Project Planning: Beginning any sort of project without adequate planning is a recipe for disaster. A course in project planning teaches students how to appropriately plan for the scope of a project and assure the quality of a project. The course also covers decision making skills in an organizational environment.
Project Execution: While executing a project may seem simple compared to the planning process, it could end up being much more difficult.This course educates students on how to effectively finalize the details of a project once it has been planned. Since projects often stray from an original plan once they are implemented, courses in project execution should provide you with the skills and knowledge to keep your projects on-track.
Project Management Organization Framework: Building and maintaining a routine framework for project organization is key to a project manager's success. A course such as this one helps students to develop an effective framework when managing their projects. Students are expected to learn skills in time management, human resource planning, and project communications.
Information Technology Project Management: In addition to learning a broad set of general project management skills, it is also recommended that project management specialists develop knowledge in information technology (IT). The goal of courses such as this one is to educate students on how to manage and maintain information systems projects for large businesses and organizations.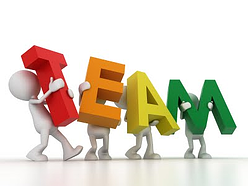 Managing Project Teams: Keep in mind that the role of project manager requires the willingness and ability to work well with others. Day-to-day tasks for project managers involve delegating project responsibilities and working with others across various areas of an organization. This course demonstrates different ways to effectively manage people, as well as how to execute a project through teamwork.
Courses such as these were designed to give students a strong grounding in project management theory and practice. MBA students who successfully complete their degree programs can effectively apply their knowledge in a business or organizational setting.
Part III: What MBAs Can Do With a PM Specialty
In addition to the many valuable skills you will pick up over the course of your MBA program, a specialization in project management can substantially increase your visibility in the job market. Businesses are quickly realizing that the sheer complexity of projects in the modern age require specialists who know how to effectively manage them.
Most industries today could benefit from the expertise of a project management specialist with an MBA degree. Aside from actual project management positions, project management specialists can also successfully take on roles in business management, administration, consulting, and many other roles where their organizational mastery can be put to good use. In addition to looking great on your resume, many of these positions also come with lucrative salaries and benefits.
Using the information technology field as an example, the Bureau of Labor Statistics (BLS) has determined the median annual salary for Computer and Information Systems Managers to be $115,780 in 2010. The number of opportunities in project management is also on the rise; the BLS predicts the number of similar positions in this field to grow 13% by 2020.
As businesses and organizations adapt to the constantly evolving corporate environment, project management professionals are finding that their skills and expertise are very much in-demand. In addition to large organizations, start-up companies and small businesses are also experiencing a tremendous need for trained professionals who are able to efficiently manage their projects to completion. If you are looking for a way to shine in today's job market, certifying yourself or specializing in project management as a business student could be the solution you are after