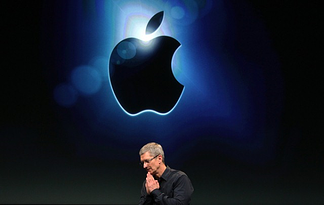 Tomorrow (September 10, 2013) Apple is going to unviel the new iPhones... The rumors have been flying for months regarding what exactly the are unvieling. We did a little research and with the help of some great technology sites,think we can predict the following:
iPhone 6 Will Not be Part of the Unveiling
There were rumors that the iPhone 6 release date was going to be September 20th, but those are false, according to International Business Times. "So it looks like even though Apple fans are looking forward to an exciting iPhone 6 release date this year, they will have to wait until 2014 and make do for now with the iPhone 5S and iPhone 5C."
Fingerprint Sensor is part of the 5S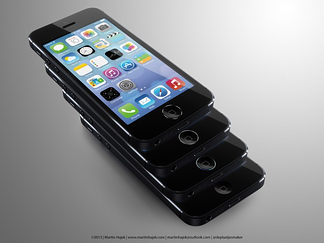 iPhone 5S to ring in the new with expected fingerprint sensing home button (Forbes Magazine)
Tuesday will tell, but multiple rumors are pointing to a subtle design distinction for the new iPhone5S. The home button is expected to have a new look signifying the inclusion of a fingerprint scanner within.
The C in the 5C doesn't stand for Cheap, China and/or Child Labor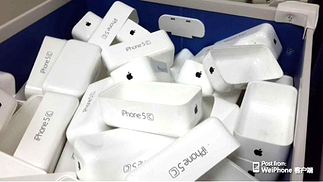 The "C" doesn't stand for cheap, china or child labor, but instead for "Colors" according to the consensus at MacRumors. The low-cost device, believed to be targeted at emerging economies in BRIC countries (Brazil, Russia, India and China) See zdnet article by Jason D. O'Grady

None of the new phones will have a Larger ScreenThere are rumors that the iPhone 6 will have a bigger screen display, but since its debut isn't until 2014, we can make an educated guess that neither the 5S nor the 5C has a bigger screen.
The new iPhone 5C has a plastic back
"The iPhone 5C's specs: will be very similar to the iPhone 5 (dual-core CPU, tri-core GPU, 8-megapixel camera), but with a plastic back. These plastic backs should come in a variety of colors, and will be permanent — you won't be switching out your iPhone's chassis for another color," says BGR
You can watch the entire unveiling of the new Apple products event at a live streaming on the Apple Events web site. Click here to get there.
Mobile device management (MDM) is the administrative area dealing with deploying, securing, monitoring, integrating and managing mobile devices, such as smartphones,tablets and laptops, in the workplace. The intent of MDM is to optimize the functionality and security of mobile devices within the enterprise, while simultaneously protecting the corporate network. NSK has mobile device management available for our clients. For more information call 617-303-0480 and ask for Sales.
More Information:
ADELE - "Rumor Has It" Lyric Video from YouTube Love2011Music's channel