---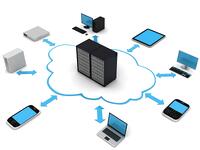 INTRODUCTION:
The majority of IT services companies now seem to be moving in the direction of Managed IT Services, rather than operating on a break/fix or per hour basis for your business.

Signing up for monthly managed IT services gives your company a fixed budget on what will be spent for your IT costs, along with having services that are available as they are needed and when they are needed and not having to worry about additional costs.
So let's assume for the purpose of this article that you're using a break fix module, and are deciding on moving over to a monthly managed IT Services offering.
Key to your success is now having an impressive list of services that are all included in the monthly fee you agree to in your new contract.
Here we present a list of seven things you should expect to be on your contract:
1. Network Administration
All managed IT services contracts will typically include basic network admininistration which includes: maintaining the servers, managing storage, dealing with routine issues, microsoft patches and service pack updates along with firewall/switch management and all the other things that are a "given" for any IT support provider.
2. Help Desk Support
You and your employees should expect help desk-style support as part of your contract. The hours of availability are usually around the 9-5 schedule, although most IT firms offer 7:00 AM - 6:30 PM. This service should give you the freedome to call the help desk as much as needed during these normal hours and not have to worry about incurring additional monthly charges.
3. Network and Vulnerability Monitoring
You should make sure that part of the contract includes receiving various solutions that keep a permanent eye on all aspects of your entire network. For example, many providers offer an interface with mobile devices used within your business and allow mobile device management "from a distance".
4. Online Backup
You will need to back-up your data, so it makes sense to hire an IT services firm that can provide this services. This service should include weekly checks of your backups, pro-active failure alerts, remote file restore and backup failure remediation.
5. Disaster Recovery
With many backup services now utilizing imaging and virtualization technologies, it's often fairly straightforward for your IT Services provider to have a backup service, location independent disaster recovery service. This is another one of those things that your business will need to get from somewhere, so it's worth making sure your new IT Managed Service provider will offer it to you.
6. Internet Security

At the very least, your new IT Services provider should be offering internet security. Make sure they use a service that protects your employees from malware, botnets and phishing. Even better if they use a centrally managed cloud solution, which can enforce network security universally.
7. Policy Assistance
Once your business reaches a certain size, you need to think about various policies and procedures relating to information security, data protection, employee monitoring and mobile device management, to name a few. Often regulatory requirements will make these policies mandatory. Your new IT managed services provider should therefore be able to produce and manage these policies for your business and should be part of your MSP offering.
CONCLUSION:
The list above focuses on just seven of the things that you should look for in an IT managed services provider but there is nothing stopping you from going even further and looking for inclusion of things like onsite support, data center hosting, spam filtering and website hosting
---