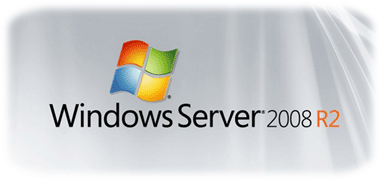 This software update may have been introduced almost two years ago, but it is still quite important to know about since its first Service Package update came out a few months ago! In late October 2009, software champs Microsoft released Windows Server 2008 R2 and a following service package a year later. Essentially, this program is the Window's server line of operating systems and was built on Windows NT 6.1 which Windows 7 also uses. As usual, Microsoft has created multiple versions of this software in order to cater to the different users needs. With the seven different editions it is easy to find one that is the right fit, even if you do not want to pay much or are inexperienced with technology. In addition, Windows Server 2008 R2 has new features that give the users more freedom.
Whats new with W2K8 R2?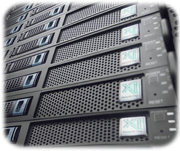 With features like Live Migration and Hyper-V support, the new server update allows remote users to not only transfer virtual machines from one host to another but achieve higher consolidation ratios as well. In plain terms more work can be done and stored faster, cheaper and easier without tons of maintenance or equipment. In addition, the power management is increased which leads to a higher efficiency percentage for your hardware. Despite being released two years ago, this updated software plays very well with the latest cloud computing trend. Since it allows users to access from anywhere with its DirectAccess feature, it can help the whole network work in the cloud. And since the first service pack (Windows Server 2008 R2 SP1) was released in February of this year you know Microsoft is keeping up to date with its products. This new update plays further into cloud technology and has two main features: RemoteFX and Dynamic Memory. RemoteFX is primarily for the use of graphics hardware and now supports 3D graphic technology with Hyper-V, Microsoft's virtualization platform. Dynamic Memory helps increase the efficiency of virtual machines by having them allocate only as much physical RAM it needs at a time.
Here are the system requirements:
| | |
| --- | --- |
| Disk Space | Minimum: 10-32 GB |
| Display | SuperVGA (800x600) or higher |
| Processor | 1.4 GHz x86-64 or Itanium 2 processor |
| Memory | 512 MB RAM Minimum, 2 GB recommended |
For more information on the specifics of Microsoft's Windows Server 2008 R2 SP1, check it out

here

.
References: