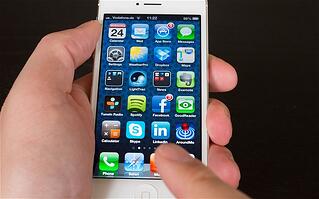 The Huffington Post recently published an article discussing the future of apps for smart phones. The article focused on the recent decline of app sales and how we may be entering a "post app" era. Meaning we may be looking at a future where our screens and screens of apps are all replaced by artificially intelligent operating systems.
Companies like Google, who are responsible for a lot of the apps we use every day, are already starting to adapt to an artificially intelligent future. The tech giant recently announced they are releasing their own voice-controlled search utility/speaker called Google Home. The device is designed for home use and can play music, search the internet and control other home devices by just the sound of your voice. Google Home also comes with Google Assistant, an advanced chatbot system that can respond to any questions you ask. Both devices are Google's response to the Amazon Echo, the voice-controlled speaker that Amazon announced they were creating over a year ago. The Echo is also designed for home use and can do all the functions of Google Home but the executives from Google behind the project insist Home will be a better option than its competition.
Google also announced the Gboard, a key board for iPhones that includes more functions than the current iOS keyboard. The Gboard will allow users to conduct Google searches and send links, gifs, emojis and use word tracing without ever leaving the keyboard. That alone would free up a couple apps worth of space on your phone.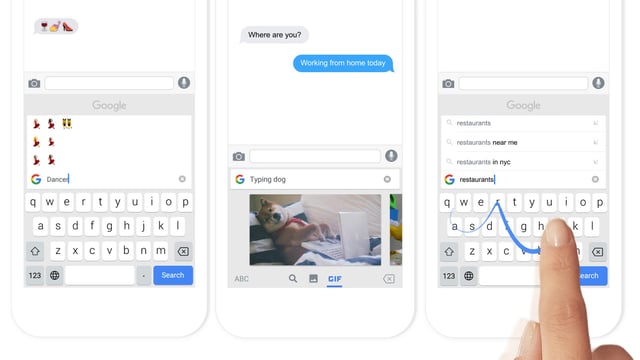 Despite all these new devices, I still find it hard to imagine a world without apps. I have Siri on my phone and I can't remember the last time I gave her a command or asked her a question. However, if I really monitored my activity on my phone, I would probably discover that I only use half of my apps on a regular basis and all of the tasks I use them for could be carried out by voice commands. It would actually make life much easier if I could just tell my phone to skip a song or ask my voice control speaker what the weather was going to be like that day without even getting out of bed. When you imagine the benefits, it makes sense that advanced operating systems would be the next step in smart phone technology.
It's also important to imagine the issues. The New York Times published an article about the announcement of Google Home and they touched on a few negative aspects of the operating system. Is the technology advanced enough to be sold to consumers? Is it a good idea to start having a "conversation" with a device powered by a company that already has so much information on the general public? Will the public start talking to machines more than they talk to each other? All these are valid concerns. It is scary to imagine a future where people are even too lazy to tap a screen and instead have to confide all their personal information into a tiny machine.
It's not clear how soon the big switch from apps to OS's is going to happen or if it's ever going to completely happen at all. It sounds like we could be at least a couple more years before devices like Google Home start popping up in people's homes and even longer before they start fully taking over smart phones. Until then we can keep on filling up space on our phones with all those food delivery apps we've only ever used once.