IT Help Desk (Boston) -
NSK Inc. is an IT consulting firm in Boston. We work closely with our various clients in order to create, maintain and support their networks. Our client list spans multiple industries thus exposing our employees to many technologies. This aspect of our business keeps our environment fast-paced, up-to-date and, most importantly, fun!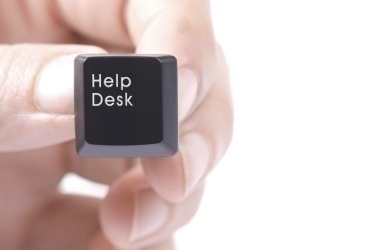 We are now hiring for a Helpdesk position in our Boston office, to remotely support our clients. This is a full-time salaried position with benefits.

General Purpose:
Provide tier-one helpdesk support to current clients. Performs constant remote support and maintains productive communication with the clients. Perform preventative maintenance on client hardware.

Job Duties:
-- Provide mid-level knowledge of IT/IS technology in a production environment.
-- Serve as the first point of contact for all technical support issues.
-- Monitor ticketing system and making sure tickets are addressed in a timely fashion.
-- Perform preventative maintenance for clients including server updates, checking backups, anti-virus and application maintenance.
-- Provide remote support to clients over the phone using remote assist tools.
-- Document all hours on a daily basis, separating billable hours from non-billable hours, using as much detail as possible and submitting timesheets on time.
-- Balance a variety of issues and meet various deadlines at the same time.

Qualifications/Basic Job Requirements:
-- Technical training in computer science or applicable field;
-- At least 3+ years of experience in network administration;
-- Some form of completed IT training (certificate, degree);
-- Excellent written and oral communication skills;
-- Excellent customer service skills;
-- Ability to multi-task;
-- Good organizational skills;
-- Good judgment/decision making skills;
-- Ability to work alone and with minimal supervision as well as with a team when needed;
-- Punctuality.

Physical Requirements:
-- This position requires that the employee have the ability to do wiring and lifting of PC's and equipment (up to 50 lbs.) as required.
This job description reflects management's assignment of duties and essential functions; and nothing in this herein restricts management's right to assign or reassign duties and responsibilities to this job at any time.

To apply, please submit your resume to careers@nskinc.com and be sure to mention the position 'IT Help Desk' in the subject line.
Location: Boston
Compensation: 35k to 45K depending on experience