"Someone strolled into our four-story, Class-A professional building, then into our second-floor office suite and stole my primary business computer -- an Apple MacBook Air -- right off my desk."
"No one even saw the culprit. I was away from my desk for 15 minutes, just down the hall meeting with an employee in her office. Some of my team was out to lunch, but five employees were still heads-down, working hard. I came back to my desk and it was gone. The building surveillance video showed a man entering and exiting the building around this time. He had been in our building a total of 10 minutes."
Let's use this victim's situation as a chance to learn from it.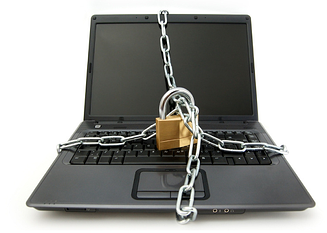 Here is how to protect yourself from potential theft or recover quickly from it.
Physical security. As far as our office building goes, we do have security. It has faults that I have seen though. You need a keycard to use the elevator when you are alone, but can just follow someone up the elevator to their office when they swipe their keycard. I think it would be pretty easy to steal someone's device off of their desk. I wouldn't feel safe leaving an expensive device on my desk here.
We have plenty of good information about BYOD and mobile device security.
Electronic security. Make sure you have all security options enabled on your devices. Track and regularly update passwords. The Apple "Find My iPhone" application allowed me to remotely lock and erase my stolen computer as soon as anyone connected it to the internet. Very cool. You can even set a message to appear on the screen when it's accessed.
List out all bank accounts, credit cards, and other sensitive accounts you may have. If you think they could be compromised, call those companies to have your account flagged. Call the credit bureau and ask them to flag your credit file.
One of the most damaging things about losing data is having your client's information on the device. Companies can face heavy fines from 201 CMR, so keeping client information private is very important. You can learn more about 201 CMR here.
Use the cloud. Having all your information in the cloud keeps it off your hard drive. Thieves can take your hard drive out and take the information off the hard drive. I have lost a lot of money myself by losing my web designs off of my computers. If I had those files in the cloud, I would have been able to get back and sell those files even after my computer was stolen.
Backup can get you running again in an hour. Here at NSK, we recommend businesses protect their data with Pavis. It combines the best of three worlds: a Hybrid Cloud model with the scalability of a Public Cloud and the security of a Private Cloud. The system is simple. It is installed on the organization's current network where the system administrator can delegate what information and applications are hosted on the internal private network, and what is sent off-site into the cloud. PAVIS provides data-solutions that better utilize your organization's already existing hardware.
Heads up. Always check your surroundings. Keep devices in your bag or pocket, and don't leave purses or backpacks on the floor or hanging on your chair. Thieves don't slink around suspiciously. They're bold and friendly and act like they work there. Then when nobody is paying close attention, they'll grab your device and be gone before you know it.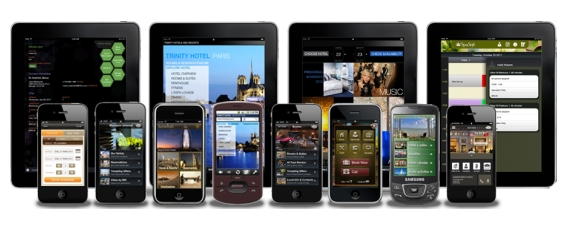 While none of this is really news, I hope this brush with crime serves as a reminder for every reader. No business is 100% immune to theft. And no executive or entrepreneur can afford downtime or data loss.!