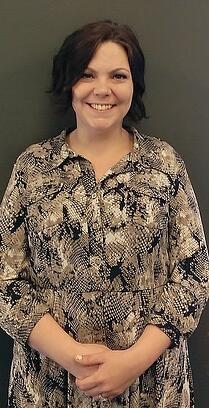 Nicole began working at NSK on February 10, 2014 as our Technical Client Service Representative. She brings with her a wide variety of IT and customer support skills developed over her many years in the industry. She has worked at small companies, for which she personally managed all facets of computer installation and maintenance, was a key website developer and managed all equipment orders for the medicine company Lhasa OMS, and was an integral member of Granite Telecommunications' coding/software maintenance team. At each of these jobs she had a crucial role in managing office tasks and was an outstanding member of customer service teams.
At NSK, her duties include scheduling technicians' onsite appointments, keeping track of installs, directly contacting clients to update and maintain system information, purchases with vendors, managing the ordering process, new client onboarding, workstation cleanup, and a slew of other important customer support tasks. She is the middle woman between vendors, NSK, and clients. The position requires a lot of organization, and Nicole is exceptionally organized – she has developed an efficient system for managing her many communications.
Nicole finds that NSK customers are always educated about their IT needs, a daily life-saver she credits to the teaching talents and skill of NSK's IT professionals. This is indicative of Nicole's bright and generous attitude – kind and friendly, level-headed and sincere, she is an involved and happy member of the NSK team. She enjoys collaborating with diverse groups of people and is a positivity-first person.
Nicole has lived in many places; she was born in Illinois, lived in Michigan, Arizona, Florida, and Georgia (and so on), and is now happily settled in Weymouth, Massachusetts. She enjoys outdoorsy activities like camping, hiking, anything to do with the ocean, is involved in many fundraising programs such as the annual Walk for MS, and loves music: she has been in bands throughout her life and proudly was a stellar flutist in high school. She has a four year-old son and is engaged to be married next September.