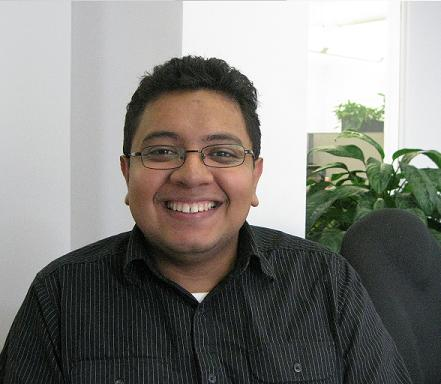 NSK Inc. newbie, Jose Calixto has only been with us for six months, but he is already interacting with clients on a daily basis. You may have even spoken with him if you have recently called the NSK Help Desk. His job consists of fielding calls from clients regarding server maintenance, MS Office and other IT problems and other computer issues that Jose can fix right from his desk.
Jose has noticed that some pretty hideous new spyware has been creeping up lately. A recent client he dealt with attracted spyware that modified all of the user settings on their computer. After cleaning out the virus and restoring the settings, Jose still could not connect the computer to the web. It turns out that the spyware had disconnected the proxy server so Jose had to reroute the connection.
What is the worst effect that spyware can have on computer? "New spyware can hide programs and stop executable files from opening, meaning it can make anti-spyware software ineffective. It can also hide your C drive so that you think all of your information has been deleted. It's very difficult to fix these types of problems—you have to modify the registry and correct everything the spyware erases," says Jose.
The average computer user can prevent spyware from accessing their data or stealing their information simply by downloading high-quality antivirus software and Keeping It Up To Date. Additionally, software such as Malware Bites or MyJack Disk is useful because it will scan your computer for spyware. Be sure to run it regularly. Especially, if your computer starts acting up or running particularly slow.
More on Jose:
Jose and his family immigrated to Cambridge, MA from El Salvador over 20 years ago. He has three siblings, Consuelo, Juan and Samuel (who is also his roommate). His favorite activities include ice skating and watching/playing sports. He has an A+ Certification from CompTIA, and is also Mac Certified. Additionally, Jose holds a bachelor's degree in history and is a certified teacher in Massachusetts.
The Red Sox and Patriots are Jose's favorite sports teams, and he supports the Colorado Avalanches in hockey.