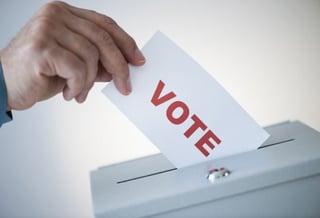 Are you registered to vote? Do you wish you were but don't know how? Google's got you covered. The most popular search engine in the world has recently added a new feature. Now whenever someone searches "how to register to vote", Google directly provides you with comprehensive instructions. No digging through links required.
The instructions appear as the first search hit and they are location specific since many states have different steps for voting registration. The instructions are split into three sections, "How To", "Requirements" and "Deadlines" so you not only know how to register but it also tells you the date you need to register by. The instructions also provide a link to register online and details about doing it through the mail or in person. Google released a statement about their new addition, explaining "In the past, we've noticed Google Trends spikes for queries such as 'how do I vote', 'where do I vote', and 'voter registration'. So this kicked off an effort to try and organize the information to make is as useful for people as possible" It's an easy and straight forward answer to a question a lot of Americans have during an election season.
Google isn't the only one attempting to use technology as a way to bridge the gap between voters and the voting booth. The website Turbovote has been trying to do just that since they launched in September 2010. Turbovote is an online application that keeps track of all your local and national elections while also providing you with detailed instructions on how to register to vote. You can also receive text and email reminders about registration deadlines and upcoming elections. The website is a one stop for all your voting needs.

Vote.org, formerly known as Long Distance Voter, is a similar website but offers a slightly more straightforward service to the average voter. Vote.org allows users to check if they are registered to vote, allows them to register if they are not and even provides a place to fill out an absentee ballot right on their website.

Providing the public with simple answers to all their voting questions is essential to getting people to the polls and using technology to do it is the most effective method. We turn to the internet for nearly everything these days so it only makes sense that we can now turn to it to ensure our vote counts.