IT Wants Them Both!
InfoWorld published an article about a recent survey conducted by the International Data Corporation (IDC). In the survey, IDC asked IT executives if they preferred Private Clouds in comparison to Public Clouds. The results showed that many companies expect to use a combination of both Public and Private Cloud services. The mixed use of Public and Private Clouds is also referred to as a Hybrid Cloud.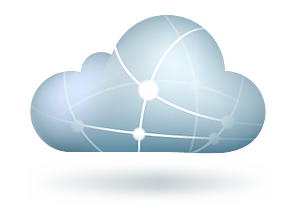 With a Hybrid Cloud, an organization has their own private (internal Cloud) with services running within their firewall. However, Hybrid Clouds allow users to access data that is stored off site via a Public Cloud.
This model is beneficial when an organization wants to have control over their data storage, but needs additional space for archiving data. They have the security and supervision of the Private Cloud in their network, but can store excess data in a scalable on-demand Public Cloud.
According to Frank Gens, an IDC chief analyst, "Virtually every customer, at least from the midmarket up, will have a mix of both [Public and Private Clouds]."
Additional information about Public, Private, and Hybrid Clouds is available in the whitepaper "Hybrid Clouds: The Best of Both Worlds."