As we encounter the limitless capabilities of the smartphones that continue to spend increasingly more time in our hands than our pockets, it is certain that consumers are not ignoring the value of mobile technology. Additionally, as mobile business applications increase in number and quality, the purpose of smartphones remains evidently dynamic. It is an anomaly why only about half of small and medium-sized businesses have truly began implementing the versatility of mobile technology into their model. Nonetheless, there is an upward trend in the number of businesses that are making this important stride, and it is certainly not too late for small businesses to become leaders in mobile technology utilization and integration. This is especially true given that new mobile solutions are continually developing therefore allowing some businesses to become the first to utilize a particular element of this technology.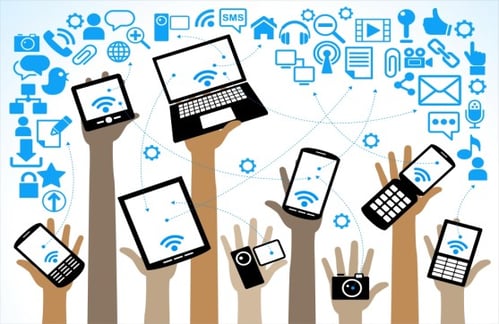 When understanding mobile technology as a solution, it is valuable to examine the problems that small businesses face that can be challenged through its implementation. While it is counterproductive to define the problems that this category of technology can solve, it is important to recognize the kinds of problems that are being solved. Efficiency, organization, communication, and information management can be challenging components of managing a small business. Limits such as time, resources, and location affect a business's ability to operate and coordinate effectively. With fewer employees and contacts, growing responsibilities, and high stakes, small businesses experience these challenges intensely. Although a comprehensive strategy can help support a small business with intruding limitations, the tools that are available can determine how actionable these developed plans are. Mobile technology is one of many tools that can increase the practicality of a small business's temporary goals and collective vision for itself.
Efficiency
As this is a measure of how well a business is able to optimize the use of its resources, the simple adoption of mobile solutions is a movement towards greater efficiency. Mobile devices and services are a resource by nature, and the countless features that come with their usage illustrate their inherent efficiency. Furthermore, integrating mobile technology with an entire information system allows a small business to truly get the most out of all of their technical resources. Features that enable device continuity and remote access create a consolidated environment where every constituent of a business network can continually interact with their servers and services. Adopted time management applications can help to maintain an efficient schedule. As this technology intrinsically catalyzes mobility, employees can use their devices to continue working while they are traveling. Additionally, the homogenization of mobile and information technology creates a standard and familiar atmosphere in which less time is wasted on confusion and uncertainty. Overall, mobile technology can allow a small businesses to replace involuntarily wasted time with productive opportunity.
Organization
Although management applications have already been mentioned, mobile technology can provide far more to the capacity of a small business to organize itself. Benchmark applications that are utilized across several devices can ensure that business goals are understood and pursued through every action of the individual employee. Mobile technology can also promote an active, engaging, and interactive environment that increases management's ability to deliver messages and coordinate projects. While simply adding more devices to a business network is certainly not an inherent solution, devices that are able to constructively correspond with one another can redefine the purpose and function of management and organization entirely.
Communication
Mobile technology enhances communication on all fronts from the office of a small business to the interactions between that same business and its clients. Mobile sales and marketing applications give corresponding departments access to valuable customer information such as survey results, conversion rates for content offers, social media encounters, sales progress, and account details. Additionally, social media applications themselves allow a small business to communicate with their leads and customers using any device. As small businesses can be limited in the size of their contact network, effective communication and relationship development are vital. It is also important to recognize that a business's general familiarity with mobile technology grants them a greater ability to understand how their content offers, emails, social media posts, branding, and product are being experienced by their customers on their own mobile devices. In terms of in-office communication solutions, mobile technology allows coordinating employees to be reached at one of several devices. Also, communication applications continue to increase in quality and quantity as messaging technology develops and new methods of idea exchange arise.
Information Management
Perhaps one of the most valuable aspects of mobile technology is its ability to make information promptly available. It is truly this function that plays a prominent role in enhancing efficiency, organization, and communication. Nonetheless, it is a feature that should be appreciated on its own as well. As security continues to improve in a way that ensures automatic updates and limited vulnerabilities, small businesses can trust the latest integrated mobile technology to deliver information safely and immediately. Retrieving order information/invoices, financial intelligence, product details, and other forms of data allow employees to act according to the most accurate understanding of their circumstances as possible. Furthermore, immediate access to valuable information allows a small business to optimize their use of their entire information system and validate their IT investment. Access and use of information is an essential step towards consolidating a small business.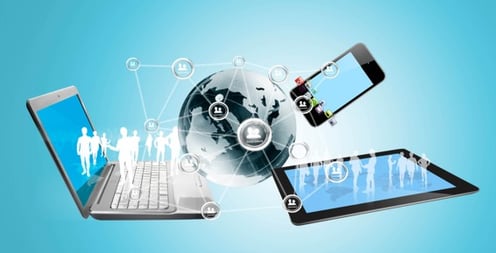 Many small businesses cite their reasons for limiting their utilization of mobile technology as being the high data service costs, security concerns, IT management costs and complications, and uncertainty regarding which applications will allow them to be able to get the most out of their investment. These concerns are legitimate and may be reason enough not to make the upgrade within the context of one's own business. Nevertheless, there are observable functional and financial benefits, and integrating mobile technology may simply require a careful and strategic approach. Small businesses report an increase in productivity, innovation, and opportunities after taking advantage of mobile devices and applications. Additionally, there are clear advantages to being a leader in the utilization of any upcoming resource rather than a follower as innovation can only persist for so long before becoming the new standard. As mobile technology implementation appears to be an important step that all businesses may have to take eventually, it is likely advantageous to at least begin exploring what it could provide to your small business.
Sources
http://www.strategicgrowthconcepts.com/growth/increase-productivity--profitability.html
http://www.forbes.com/sites/louiscolumbus/2015/02/08/mobile-technologies-becoming-a-growth-engine-for-small-and-medium-businesses/
http://www.smb-gr.com/wp-content/uploads/2015/04/Mobile_Perspectives_Mgmt-TOC.pdf
http://www.smb-gr.com/wp-content/uploads/2015/04/Mobile_Perspectives_Apps-2-TOC.pdf
http://lauriemccabe.com/2015/05/13/trends-in-small-business-adoption-of-mobile-solutions/
Images
http://foothilltechnology.org/wp-content/uploads/2013/02/multitasking-mobile-devices-557x362.jpg
http://infosci.otago.ac.nz/assets/Images/misc/front-cover-1.jpg