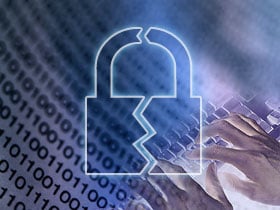 Mark Zuckerberg was back in the news recently when word got out that his Twitter, Facebook and Linked-In accounts had been hacked. While there is something ironic about the CEO of Facebook having his own Facebook profile hacked, there is also something very concerning. If one of the biggest names in tech can have their personal information stolen, what's to stop it from happening to the rest of us?
Cybersecurity has been become a serious issue as technology continues to advance. The more time we spend online, the more of our personal information we are putting out into the world. The sheer amount of passwords we must create to maintain all of our various accounts is dangerous enough. According to the New York Times article, the reason why Zuckerberg was so easy to hack was because he used the same password across several different accounts.
Jaye Pershing Johnson, the Assistant Attorney General for the state of Vermont, recently held a webinar discussing the impact of cyber-crime on small businesses. A data breach can create mistrust between provider and customer and result in a lack of customer confidence. Johnson stressed the importance of cybersecurity including extensive use of encryption, backup and disaster recovery strategies and employee training.
Employee training being one of the key factors seeing as some of the most harmful viruses are spread via emails. CryptoLocker, a ransomeware Trojan that has been bouncing around the internet since 2013, is a perfect example. Spread through infected email attachments, the virus encrypts files stored on network drives and demands a cash payment or else threatens to delete the files. Johnson says proper employee training about what kind of emails are okay to open could protect a company from these kinds of threats.
Having a cybersecurity plan is something that everyone should have, no matter if you're a small business or the CEO of Facebook. Johnson recommends investing in Cyberliability Insurance and implementing an incident response team with a response protocol. It's also important to always read contract agreements before clicking yes because you never know what you could be agreeing to. And most important of all is making sure that you are backing up your data and that you have a disaster recovery plan.
The most important thing to remember about cybercrime is to always stay vigilant. As technology advances so does a hacker's ability to access information.