Cloud computing has become increasingly more prominent in the technology world. More companies are creating online based applications like GoogleDocs or Microsoft Office 2010 to be used in the cloud. It's beginning to create quite the stir and as a small business owner, you may find yourself thinking about it more and more. But do you know if it can actually help your business? Let's take a look at the different dimensions of cloud storage and how it may change the way you run your business:
First off, do you ever have these problems?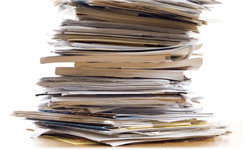 Spend a lot of time at the printer just to immediately file the documents for your records?
Do you have lots of old data you need to keep but don't want to buy a new server?
Is there customer information that needs to be securely stored?
If you answered yes to any of these, then you already have found a reason to go in the cloud!
Benefits:
Decide how much you want to use. You can pilot, phase or plunge to your liking. Once you are set up, you can decide what information is stored online.
Increase space. Use your office space more efficiently by reducing the amount of equipment (like servers) needed. Also with cloud computing, you're storage space is technically limitless (as long as you're willing to pay for it!)
Reduce the redundancy of information. Instead of printing and storing copies of the same document in different locations, you can do it online. Most cloud storage services back up information to several locations so if one server crashes, all the information will already be saved physically somewhere else.
It can be cheaper. Depending on your usage, this can be a cheaper method. It will eliminate the need for excessive printing, storage, hardware and labor. Plus, with hosting applications you will not have to repurchase software whenever a new employee is hired.
Securely store customer information. It is always crucial to keep customer information private. With most cloud storage services, they may automatically encrypt all the information backed up in order to eliminate information from being stolen.
Access information anywhere at any time. Wherever internet is available, all information and applications can be used. So the next time you forget to bring that important presentation you spent all night working on to work, don't worry: it will always be online.
Common Concerns:
Keeping information safe. Privacy will always be a major concern for anyone using the internet and the thought of backing up important documents online may make you cringe. But think about what you already put out into the public domain. Do you own an online email account like Gmail? Because that is another example of a cloud based service. And you can always check to see if your cloud storage provider will encrypt your files, which essentially adds another layer of protection.
Data Loss. Whether you store information on paper or electronically, there will always be a possibility of data loss. In all cases data can be stolen, corrupted or physically damaged. However, with cloud storage solutions you can manage and back up information in several locations without any hassle.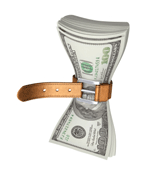 Too expensive. Especially with a small business, you may have a tight budget when it comes down to technology. True, it may seem like a hefty investment to purchase space for your data and to host applications; however it may pay itself off quickly. Most equipment will need to be updated and maintained which will result in paid labor and updated machines. With cloud computing, you most likely will be charged on "as needed" basis depending on how much you use.
Information can only be accessed online. Like security, this is another concern for most people. Since everything will be stored online, you must have internet in order to use the applications or access information stored. Also, a strong and safe internet service provider will be necessary in order to keep data protected and easily accessible. Although, it is important to understand that the internet will only become more available around the world. And with the presence of smart-phones or tablets, it becomes harder not to be constantly connected.
With all that in mind, try to evaluate if your business will benefit from this new method. Try researching different service providers and see if you can find a match that will tailor fit to your specific needs.
For more information about different cloud computing variations, check our previous posts and whitepaper on Hybrid Clouds:
Cloud Computing -- What is it? Do I need it? Where do I get it?
Cloud Computing 101: Private Vs. Public