According to recent studies, phishing attacks increased by 59% in one year. And Social Engineering and Hacker Attacks are increasing even more.
In 2014 Webroot and RSA, the security division of EMC, announced a new technology partnership. The partnership created an integration with Webroot's real time anti-phishing service and RSA's FraudAction anti-phishing service. This partnership created SecureAnywhere Antivirus. Giving IT departments and managers the ability to detect phishing attacks in real time within their organizations.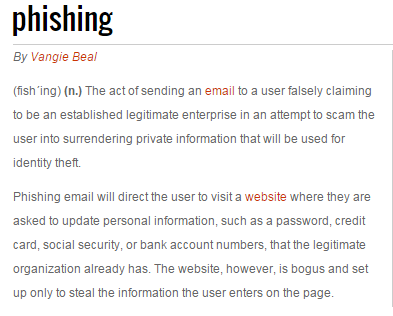 SecureAnywhere Antivirus is more than an anti-phishing software. In addition to being excellent anti-phishing protection, it is antimalware protection, it includes firewall-style program control, and has powerful protection for your browser and secure connections. It stops the viruses and worms that exist to infect other computers within your business infrastructure. It protects your employees while they are web surfing, by blocking harmful websites. And it takes down spyware that tries to deceive your employees or exploit vulnerabilities within your organization's operating systems.
Spyware steals information from computers and sends it to someone else. Some spyware is fairly benign. Adware, for example, watches you in order to tailor advertisements based on your habits. Adware can also happen with your consent if you opt to use a free service that involves accepting ads. Another less-lethal form of spyware is the tracking cookie. Advertising companies install cookies on your computer in response to you clicking on ads. Unless you delete it, the advertiser will know when you visit a site with its ads.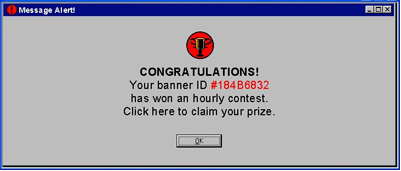 If spyware was just adware and tracking cookies, it would just be annoying. But spyware has worse forms. Some spyware can change your computer settings, slowing down internet connections and slowing down your home page. Webroot SecureAnywhere Antivirus insulates you from these spyware attempts to infect your PCs.

Webroot SecureAnywhere works in a few different ways.
It scans data and blocks viruses that it detects.

It removes malware that already exists on a computer.

It can be programmed to scan PCs according to any schedule.

It looks at the Windows registry, operating system files and applications to give you a list of threats.

Unlike other antivirus programs that use the latest threat signatures to protect your PC, yet they cannot protect against a brand new, zero-day threat, Webroot uses other ways to detect threats based on the threats behaviors or by comparing with other known threat families.

The web protection includes warnings if you try to go to a malicious site that pops up in a search result

It protects you against phishing attempts and dangers that might arrive via Facebook or Twitter

It works on Windows PCs, Macs, Android Phones or Tablets, iPhones and iPads
The architecture of Webroot's code uses a small footprint that gathers its information in the cloud. The actual signature database that is part of Webroot is housed in the cloud, so it does not take up space on your computers or servers. This cloud based database relies on analyzing behaviors of suspected malware. It is compact and efficient.
NSK's IT Managed Services protects our client's sensitive data and personal information with antivirus, internet security and identity protection.