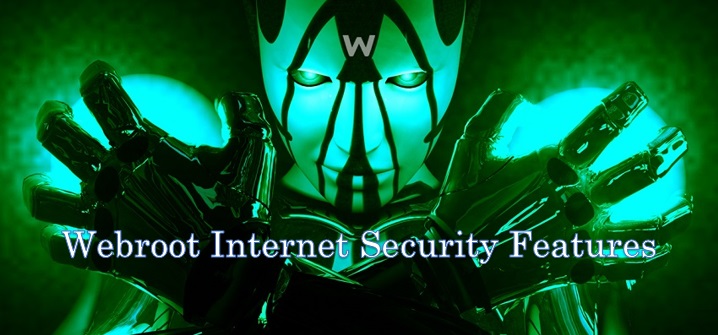 NSK Inc. has recently switched to Webroot for handling client internet security. The data security software, which works across PC, Mac, Android and iOS, minimizes the risks incurred when roaming the internet, a place both wondrous and hazardous. Of course, this is in addition to its antivirus and malware removal features.
Founded in 1997, Webroot got its start when entrenpeneur Steven Thomas released a trace removal agent called Webroot Window Washer. From there, it built up a repertoire of data security software including firewalls and antivirus protection.
The Webroot internet security suite concentrates on providing defenses against potentially crippling threats of the modern age. It guards computers and devices against viruses, malware, phishing attacks, identity scams, cybercrimes, dangerous websites and links, and more.
Webroot eliminates malignant malware with extreme prejudice. It detects the presence of malware in the files you download and blocks them from infecting your devices. Malware already on your computer will also be detected and promptly eradicated.
A potential flaw in the software is how the malware signature database in Webroot is not all that large. However, that is because Webroot detects malware in a different way: by analyzing the behaviors of suspected malware. The analytical protocols are stored in the cloud, and this method gives Webroot an improved chance at detecting new evolutions or offshoots of malware programs that would not be listed in a signature database.
Malware removal is simply one aspect of Webroot's functionality. It also issues warnings about infected Web sites as you access them, and also provides a password management service. You only need to memorize one password, and the software simplifies the rest of the process.
A unique feature of Webroot is how it can run side-by-side with another antivirus program. This is an anomaly among antivirus software, but a welcomed one nonetheless. Why play it risky and use only one form of protection? You can double up on the defense and go with two.
Webroot allows the first antivirus program to act as the vanguard and be the first line of defense against viruses and the like. Webroot itself acts as the vigilant sniper in the backlines, watching carefully for any threats that slip by through a scope. If the first program misses anything, Webroot pulls the trigger and obliterates the remaining threats.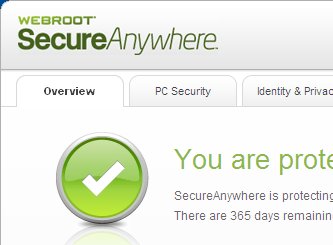 PCMag.com declared Webroot SecureAnywhere Antivirus (2015) as their Editors' Choice for best premium antivirus protection program of the year, along with Bitdefender Antivirus Plus 2015 and Kaspersky Anti-Virus (2015).
Webroot received a 4 and a 1/2 star rating from the site. It was praised for being light on resources, having a fast install time as well as super-fast scan times. The software received top ratings from two independant testing labs, and even scored perfectly on PCMag's own malware blocking test. It's ability to control protected computers remotely from a Web console was also praised.
Even so, Webroot is not quite perfect. In order for a machine to gain full protective benefits from the software, Internet connectivity is needed. This rigid requirement was the only flaw PCMag found with Webroot.
Overall, Webroot is an effective choice for both antivirus protection and internet security. Its lightweight package, powerful protections and convenient flexibility make it a highly versatile piece of software.
---
Sources: http://community.spiceworks.com/topic/928518-looking-for-some-webroot-detection-and-comparison-stats?utm_campaign=digest&utm_medium=email&utm_source=digest_groups
http://www.webroot.com/us/en/business/sem/business-protection-a
http://anti-virus-software-review.toptenreviews.com/webroot-antivirus-review.html
http://en.wikipedia.org/wiki/Webroot
http://www.pcmag.com/article2/0,2817,2372364,00.asp
Base Image: https://community.webroot.com/t5/Webroot-SecureAnywhere-Antivirus/Webroot-SecureAnywhere-AntiVirus-for-PC-Gamers/td-p/78617