The seven things you should expect when signing a Managed IT Services Contract.
So, let's assume for the purpose of this article that you're planning on moving your IT infrastructure over to a Managed IT Services Provider. The key to your company's success is establishing a cost effective list of services that will be included in the monthly fee you agree to with your IT Company.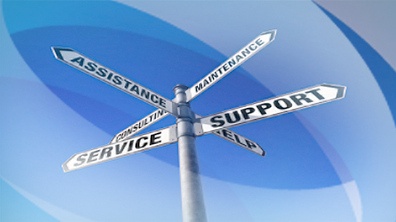 Here we present a list of the seven things you should make sure are included with your managed services contract for it to be cost effective:
Network Administration.

All

managed IT services

contracts will typically include basic network administration: maintaining the servers, managing storage, and dealing with routine issues.

Helpdesk

Support.

You should expect helpdesk-style support as part of their contract. The hours during which you request this services deserves some serious thought; if you have employees who require assistance outside of core office hours, you may be charged more..

Network and Vulnerability Monitoring.

Various solutions exist that allow IT Service Providers to keep a permanent eye on all aspects of your network, many of which interface with mobile devices so they can handle and monitor "from a distance" too.

Online Backup

.

You will NEED to back up your data, so it makes sense for your IT Experts to be the one providing this service.

Disaster Recovery.

With many businesses part of the backup services is also disaster recovery services. It's often fairly straightforward to develop a backup service into a full-blown, location independent

disaster recovery service

. This is another one of those things that your Managed Services Provider should definitely be offering you as part of your IT Services Contract.

Internet Security.

At the very least, your new provider should HAVE

Web security

software that they will set up for your employees use. Even better if they offer a centrally managed cloud antivirus solution for all of your employees, giving you complete security through the internet

Policy Assistance.

Once businesses reach a certain size, they have to think about various policies and procedures relating to information security, data protection and employee monitoring, to name just a few. Often,

regulatory requirements

will make these policies mandatory. You should therefore ask your new provider about the production and management of these policies into your Managed Services contract.
The list above focuses on just seven of the things that you should make sure are included in a managed IT services package, but there's nothing to stop you from going even further and requesting things like voice over IP or document management. Some MSPs even offer hardware as a service, giving companies the option of paying monthly for their entire IT provision.