Small and medium businesses (SMBs) need to keep their businesses up and running just as much as larger companies. Yet they are challenged by several limitations when seeking out a solution that meets their mission-critical backup recovery, disaster recovery, application uptime, and data retention needs.
These include:
• Limited funds
• Limited IT resources
• Limited/inadequate solution options designed for SMBs
With these challenges in mind, this article identifies and explores different types of backup recovery solutions and their benefits for SMBs.
Why Backup?
Think about the number of Word, Excel, Powerpoint, Outlook, and database documents you have created, edited and saved today. Now multiply that by a week, a month, a year. Then add in all of your colleagues' changes to this type of data. That is how much information is floating around in most company computers. Without an adequate data recovery system in place, a disaster could delete essential company and client documents that can never be replaced.
Studies have shown that:
By the 6th day of a major data loss, companies experience a 25% loss in daily revenue. By day 25 it is 40%.[1]
43% of companies that experience a severe data loss disaster, and have no recovery plan, never re-open.[2]
The cost of data breach can cost upwards of $204,000 per instance.[3]
Causes of data loss include: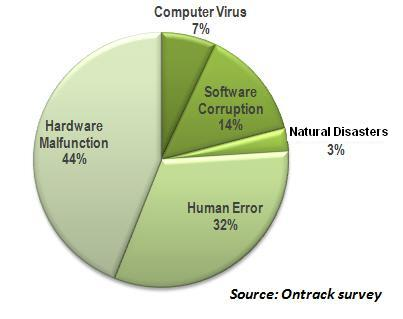 Data loss is preventable with the right backup recovery solution, often with little or no loss in productivity.
Be sure to choose the right backup solution based on your needs, download the whitepaper now.
For more information on the best solution to choose for your company, click the button below:
NSK Inc is a Boston Outsourced IT Consulting Company. We can help your small business with all of its Technology needs. We are a proactive technology team working inside your organization.

---