By: Sarah Collins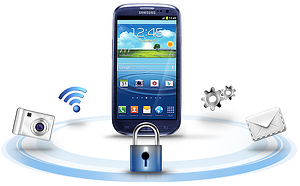 Companies have begun to look more closely at the amount of time and money they're devoting to employee cell phones, computers, and other tech devices. Since most employees have their own personal devices, many businesses are wondering if it makes sense for them to have two sets. Instead of issuing company-sponsored equipment, many have begun to direct employees to use their personal devices for business, reimbursing them for any job-related costs incurred. The Bring Your Own Device (BYOD) policy has become an emerging trend in the workplace, with everyone from government entities to tech startups joining in.
BYOD Pros
BYOD has quickly become popular due to the many benefits the policy offers both companies and employees. Companies benefit by not needing to purchase devices like cell phones, computers, and accompanying carrier plans for employees. They also don't have to spend valuable IT team resources on making routine updates to computers and fixing bugs and errors when a worker's device malfunctions.
Employees enjoy the ease of being able to use their own devices, instead of having to learn how to operate new ones for business. Many people also really don't like carrying both business and personal cell phones around, so having the ability to combine them into one can vastly simplify their lives. Working on their own device also increases flexibility for workers. They can decide to work from home, or anywhere for that matter, on a whim, without having to plan in advance to bring their work laptop home with them.
BYOD Cons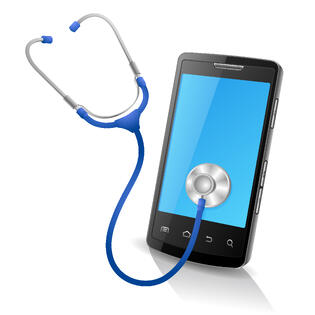 While BYOD can offer a company many benefits, it also has a downside. Allowing workers to conduct business on their own personal devices poses countless security risks and challenges to internal IT teams. Free-for-all network access and a lack of a consistent method to manage data can make it very difficult for companies to manage important data and keep it secure. Employees moving data back-and-forth from their own personal devices and networks causes an increase in security risks and a great chance for corporate data leaks. While internal IT teams can control company owned devices, regulating employees' personal equipment is impossible.
While BYOD may work well for one company, it might not be such a great choice for another. The White House Bring Your Own Device policy proves this point, by highlighting the many benefits of BYOD, but advising government agencies that it isn't going to be a good fit for every organization. The policy directs agency leaders to take issues like technical approach, security, privacy, ethics, asset management, incentives for government and individuals, and more into consideration before adopting BYOD as organizational policy.
After determining that a BYOD policy can be effective for their organization, company leaders and IT professionals must work together to create a solid approach. For example, it may be a good idea to start small, allowing employees to check email on their personal devices, and gauge how well that works before going all the way with the policy. It could also be wise to allow workers to BYOD on a wide-variety of company-approved devices, in exchange for gaining their approval to install security software on them. There is no one set BYOD policy that will work for all companies. Every organization needs to develop a plan that makes sense for them, which will result in a happier workplace for all employees.
NSK Inc is offering a lunch and learn to discuss Mobile Device Management in September 2013. CLICK HERE to sign up.
Sara Collins is a writer for NerdWallet, a site that helps consumers save money by finding the best coupon websites.