by: Sara Collins
Sara Collins is a writer for NerdWallet, a site dedicated to helping readers learn how to save for retirement.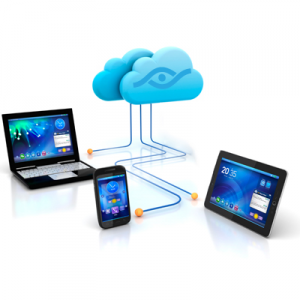 Any organization with a Bring Your Own Device (BYOD) policy needs to use Mobile Device Management (MDM). Not only does it work to keep valuable company data safe and secure, it increases efficiency for employers while making working on personal devices easy for employees – a win-win.
More and more, people are using mobile devices in every aspect of their lives, including at work. Many companies have developed a BYOD policy, allowing employees the freedom to use their own personal and preferred mobile device for business, instead of being forced to use standard, company-sponsored equipment. While this flexibility is a fantastic development, companies still need a way to manage the wide variety of devices employees are using to complete their work.
Fortunately, mobile device management (MDM) provides a solution to this issue by offering companies a platform for governing the personal devices being used by their workers. An option offered by IT Managed Service Providers, MDM works to help companies control the data on employee smartphones, tablets, and other mobile devices used for business purposes.
Benefits of MDM
The effects of MDM is huge for both employers and employees, as it affords benefits like self-service tools, data protection, easy configuration, and other management features which allow workers to easily work from mobile devices — whether their own personal device or one sponsored by the company.
Configuring the settings on each individual personal mobile device to properly display business information – like work email, calendar, VPN access, network documents, and access to any other pertinent systems – can be a headache for even the most tech savvy employee. If this task were left to an organization's IT department, they would be faced with an endless stream of complicated requests, since personal mobile devices vary so widely. MDM creates profiles containing everything needed to configure business information on multiple mobile devices. These profiles are simply downloaded and connected to secure internal networks easily, without having to set up anything on their own.
Supporting IT Departments
MDM provides IT professionals with the ability to control employee devices remotely. This makes it easy for them to provide updates, such as installing new hardware, identifying bugs, and remote device reset. It also helps them to conduct inventory on company hardware and software, which can be difficult to manage when a business operates on a BYOD policy. If a device is lost or stolen, it's information can even be wiped remotely, preventing valuable company information from getting into the wrong hands.
Company leaders often worry about employees adhering to corporate policy when working on their mobile devices. MDM answers this concern by allowing managed services providers to monitor devices to ensure that workers are in compliance with the company's rules.
Since organizations that implement BYOD encourage employees to conduct business using their own devices, it's important that it's easy for them to do so, in order to ease the transition from company provided devices.
In our mobile-friendly world, the way business is conducted is changing, so it's important for companies to continuously evolve their practices to control the security on their systems and to keep up with the ever changing technology.
Photo Credit: Mass360