Going green is not just a movement; it is a standard of living. In recent years, the intertwined ideas of going green and reducing carbon footprints have been elevated far above a personal level to that of a state and federal level. There are constant talks and pushes for reducing reliance on fossil fuels and increasing research and applications for renewable energies. After all, nobody wants gas prices to remain in their current price range and nobody likes a litter bug. With all of the attempts to make our physical world a "greener" place, it seems pertinent to do the same thing in the cloud.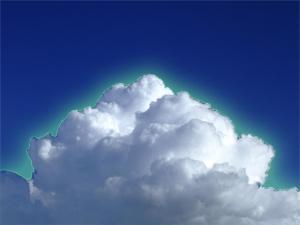 It's a common misconception that cloud computing is green. Actually, it is and it isn't. The fact remains that cloud providers haven't released or published any hard evidence on how much energy the cloud saves and how environmentally-friendly cloud computing is. But if we take a good look at what information and statistics we have available to us, we can shrewdly speculate.
This is what we know, roughly. Cloud centers consume approximately 622 billion kilowatts per hour (kWh) equating to 1-2% of all global energy. If cloud centers were to go green, they could potentially see an annual savings of roughly $12 billion and a 38% reduction in data center energy expenditure which would result in a 90% carbon footprint reduction. So the question remains, how does one attain this? The most practical ways for cloud providers to become more environmentally-friendly are to consolidate data centers in order to reduce physical locations, minimize water usage in cooling centers, and implement new technology and infrastructures to maximize power usage efficiency (PUE). It's easier said than done, but these are broad steps to take for the going green blueprint.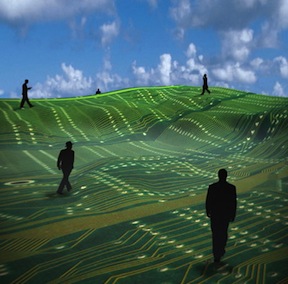 So you've decide to go green and build on the steps suggested above. Congratulations to you, but be wary. Becoming a greener provider does not necessarily make you a more energy efficient one. For example, Facebook's data center in Prineville, Oregon maintains an impressive 1.08 PUE (1.5 is the industry average and close to 1 is most efficient). However, Facebook's chief power supplier, Pacific Corp, generates at least 70% of their power from fossil fuels. Another technology giant, Microsoft, is energy efficient but lacks in being green. Microsoft's largest data center outside of the U.S. is located in Dublin, Ireland which has become a tech industry-leading metropolis. Unfortunately, Ireland as a whole generates 84% of its energy from fossil fuels, though the number is slowly declining. The most proficient model to emulate is Google's. They have signed power purchase agreements with wind farms allowing for investments upwards of $850 million in not only wind power, but in solar power and geothermal energy as well, propelling them to a profound level of green.
The most important thing to consider when utilizing the cloud is that nobody is certain whether it is the most environmentally feasible means of computing, though it has the potential to be if executed correctly. It is definitely economically viable, which often times shuns the environmental factor aside. Most providers compete in price, security, and storage capacity, leaving the environment as an afterthought. But if there was ever a time to consider environmental consequences, it's now. What's good for the economy could ultimately be good for the environment.
Sources:
http://www.forbes.com/sites/joemckendrick/2011/10/03/cloud-computings-hidden-green-benefits/
http://searchcloudstorage.techtarget.com/definition/green-cloud
http://www.enterpriseirregulars.com/44736/is-cloud-computing-green/
image 1: http://www.greenbiz.com/blog/2009/09/28/green-cloud-hype-or-reality
image 2: http://blog.sonian.com/cloud-buzz-blog/bid/39829/Cloud-Computing-and-the-Green-Revolution-Is-the-Cloud-Green